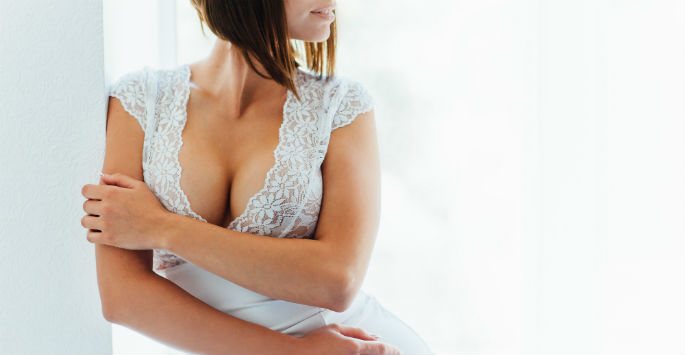 Achieve Fuller, Shapelier Breasts with Breast Enhancement in Birmingham
Breast enhancement is among the most-requested cosmetic surgeries in Birmingham. Enhancement procedures can give you a fuller, firmer bust line. If you are wondering if enhancement can give you the fuller, shapelier breasts you have always wanted, educating yourself about the process is one of the first steps.
Self-Assessment for Breast Enhancement
Most people in Birmingham have some issue with their body that they would like to change. If your issue has always been the size of your breasts, enhancement may be the right choice. It's also important to consider the placement of your breasts. Take a long look in the mirror at how your breasts lay on the chest wall. If you lift them higher, are you happier with their size, or are you still dissatisfied? Our surgeon in Birmingham will help guide you through deciding the particulars of your breast enhancement procedure, but self-assessment is a good first step.
Your Breast Enhancement Consultation
Meeting with our surgeon for the first time is the perfect opportunity to learn more information about the procedure and ask any questions you may have. At your consultation, you will discuss what you would like to change about your bust and our surgeon will assess your features. These things will help form your surgical plan. Once you are approved for surgery and choose a date, you can start to prepare your home for your recovery.
The Procedure
The details of each breast enhancement procedure in Birmingham vary from patient to patient. During a typical procedure, our surgeon skillfully inserts the implants into the preselected locations. The patient is usually able to go home on the same day as the procedure.
Getting Started
Breast enhancement can give you the full, shapely bust you've always wanted. Careful consideration and preparation ahead of time are crucial to informed consent and a complication-free recovery. If you're ready to discuss breast enhancement or if you have any questions, feel free to make an appointment at Schaffer Plastic Surgery in Birmingham. We're here to help you. Contact our office today to schedule a consultation to learn more information about breast enhancement!