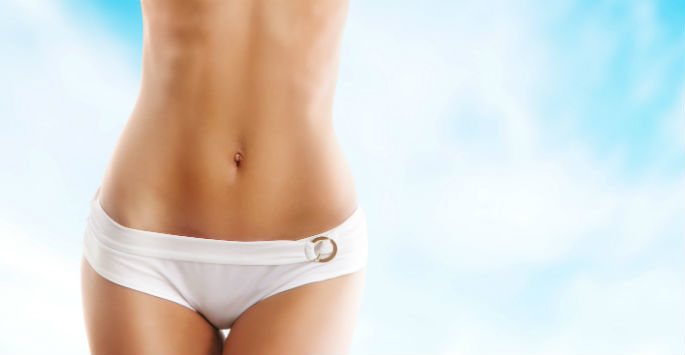 Belly Fat Removal with a Tummy Tuck in Birmingham
Do you have extra fat or skin hanging from your belly that leaves you feeling embarrassed of your appearance? This excessive tissue may also make it difficult for you to fit into your favorite clothes or attend certain events. You may not have realized that a tummy tuck can be used in Birmingham for belly fat removal. With this procedure, you can get rid of these excess tissues permanently, fit into your old clothes once again and feel great about yourself no matter where you are.
Regardless of how much you may work out or diet, your belly may remain a problem area. Many people have issues maintaining a flat, toned belly. This could be due to genetics or to one or more pregnancies. Other reasons that you may be left with excess skin and fat over your belly could include the natural sagging associated with aging or massive weight loss. A tummy tuck, or abdominoplasty, can get rid of extra fat and skin that may be hanging over your belly and can repair loose abdominal muscles, bringing them together to create the flat, smooth, tight look that you desire.
If you deal with these extra tissues, a tummy tuck may be right for you if you are generally healthy and are close to your goal weight. Additionally, you should not be an active smoker because smoking can significantly impact the healing process. This is a surgical procedure for belly fat removal. As such, it does require a recovery. It's important to have realistic expectations regarding the procedure, the recovery, and the expected results.
At first, you will not be able to see the full results of your tummy tuck because you will be healing. But within just weeks of your procedure, you'll see a flattened and more toned tummy.
If you have been distressed by additional fat and skin around your belly, a tummy tuck may be just what you need for belly fat removal. Schedule a consultation at Schaffer Plastic Surgery in Birmingham to move forward. Contact our office today to book your appointment!