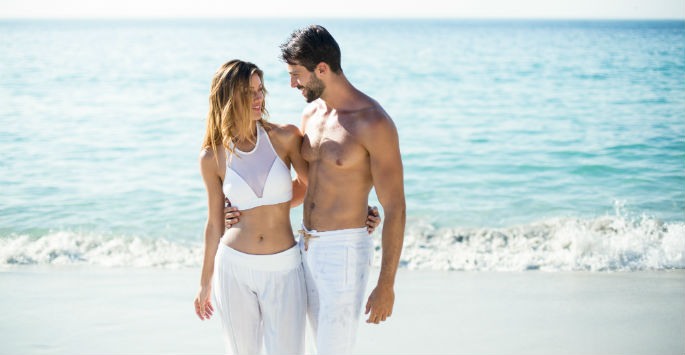 Body Contouring in Birmingham – Is it Right for Me?
If you struggle with drooping, excess skin following a massive weight loss transformation, or if you have stubborn trouble areas that don't seem to respond to traditional diet and exercise, then body contouring at Schaffer Plastic Surgery in Birmingham can most likely help. Body contouring is a popular procedure that involves reshaping your body either with laser therapy or surgery to give you the figure you have always wanted. Almost anyone is a good candidate for body contouring procedures, especially those who have sagging skin that is masking their weight loss transformation, or those who have stubborn areas of fat that they want to spot reduce.
Schaffer Plastic Surgery offers a variety of different body contouring procedures, each with their own set of unique benefits. Some of the most popular body contouring procedures include:
SculpSure®
SculpSure® is a non-surgical procedure that gives your body a toned appearance. It is ideal for people who want to reduce stubborn fat in places that do not respond well to exercise or diet.
Post-Bariatric Body Contouring
This particular body contouring procedure is ideal for patients in Birmingham who have excess skin as a result of bariatric surgery. This procedure removes excess fat deposits and strengthens the underlying support tissues of trouble areas for a more contoured, toned appearance.
Tummy Tuck
For patients dealing with loose skin, excess fat, and loose abdominal muscles, a tummy tuck, or abdominoplasty, could be the perfect body contouring procedure.
Which Method is Right for You?
The ideal candidate for body contouring is in good overall health and has realistic expectations regarding the treatment and what it can accomplish. The ideal candidate has fat deposits in stubborn trouble areas that they want to spot reduce. These procedures are not designed for weight loss.
Benefits of Body Contouring
Body contouring in Birmingham can help almost anyone transform their trouble spots and regain a sense of confidence. Some of the many benefits of body contouring include:
Reduce the appearance of bulging fat deposits
Eliminate excess skin after massive weight loss
Reshape your body by eliminating trouble spots
Increased body confidence and self-esteem
Book Your Appointment Today
Body contouring is a great way to reshape your body and improve your overall confidence. Speak with the professionals at Schaffer Plastic Surgery in Birmingham to learn more information about your specific options. Contact us today to arrange your consultation!