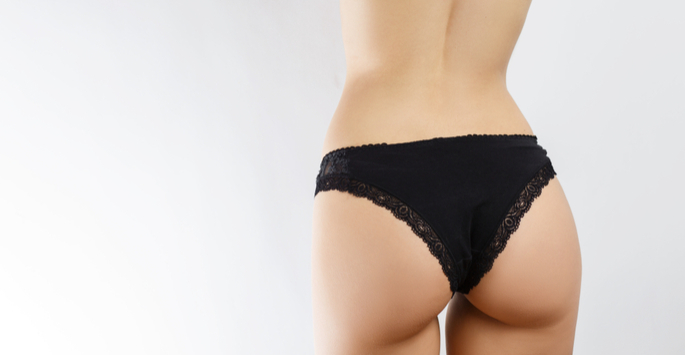 Bottoms Up! Benefits of a Brazilian Butt Lift in Birmingham
For some people, no number of weighted squats and jumping lunges can give them the butt they want. That is where a Brazilian butt lift in Birmingham comes in. Here at Schaffer Plastic Surgery, we specialize in cosmetic procedures to help you improve your figure and increase your happiness with yourself.
What is Involved in a Brazilian Butt Lift?
The Brazilian butt lift procedure starts with fat being removed via liposuction from an area where there is excess. The extracted fat is then purified and prepped for the transfer. Finally, our cosmetic surgeon will inject the fat into carefully selected points on the buttocks to enhance the shape and increase volume.
Butt lifts are most often performed as an outpatient procedure. Outpatient procedures are much more convenient than in-patient procedures. Depending on the situation, the surgeon may inject a little extra fat into the buttocks because not all the injected fat will "take". This ensures the final results will more closely align with your goals.
Butt Implants vs. Brazilian Butt Lift
One of the most significant benefits of Brazilian butt lifts is it increases the size of your buttocks without implants. In an accredited facility in the hands of a highly trained, experienced, and skilled cosmetic surgeon like Dr. Schaffer, you can enjoy incredibly natural-looking results.
Butt implants come with risks, such as the risk of infection and capsular contracture. Furthermore, they do not look or feel as natural as the results you get with a Brazilian butt lift. However, butt implants are sometimes necessary if you are exceptionally lean and do not have enough fat to harvest and transfer.
Am I a Good Candidate?
Good candidates for a Brazilian butt lift want to enhance the appearance of their butt without implants. They also have adequate fat stores to harvest for injection. Ideal candidates have good skin tone and elasticity in the buttocks and hips. If you have poor skin elasticity, a Brazilian butt lift in Birmingham may not be the right procedure for you.
Benefits of a Brazilian Butt Lift
There are many benefits of a Brazilian butt lift in Birmingham. This procedure enhances the proportion of your body, particularly when it is used in conjunction with liposuction or abdominoplasty. It also enhances the shape and contour of your backside by restoring or increasing volume. The results look natural because they are natural; your own fat is being used to pump up the volume.
Schedule Your Initial Consultation Today
A Brazilian butt lift can restore or enhance volume in a simple yet effective way. For more information, talk to the experts at Schaffer Plastic Surgery in Birmingham. Contact our office today to schedule your initial consultation.