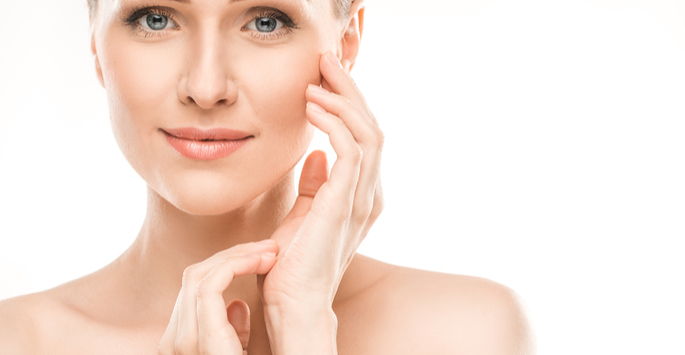 Common Questions Regarding a Face Lift in Birmingham
Schaffer Plastic Surgery offers face lift procedures in Birmingham for clients looking to eliminate common signs of aging, including sagging skin, wrinkles, and other issues. Many people are still active and youthful but have signs of early aging on their skin because of sun exposure, genetics, or lifestyle choices. A face lift is a way to turn back the clock on your skin and potentially take years off your face.
A face lift in Birmingham is performed in our surgical clinic under the trained hands of an experienced plastic surgeon. It is ideal for reducing surface signs of aging like sagging skin and muscles, jowls, neck flaps, wrinkles, and thinning in the cheeks. The effects are designed to be long-lasting, and most clients can return to most normal activities after just weeks. Below, you'll find some of our most frequently asked questions for clients considering this procedure.
Who is an Ideal Candidate?
A face lift client should be in overall good health, a non-smoker, and free of any chronic or infectious skin conditions like acne or eczema. They should have moderate to severe signs of aging like loose skin and wrinkles and be able to take the needed time off work or school to recover from the procedure. They should also have a positive and realistic attitude about the results that will aid in their recovery. If your symptoms are not as serious and you only want to relieve minor loose skin or wrinkles, you may want to consider less extensive or non-surgical treatments.
What is the First Step?
If you're considering a face lift, the first step is to schedule a consultation with our talented and experienced plastic surgeon, who will examine your face and recommend a treatment plan. Going over your medical history, including medication and allergies, will ensure your treatment goes smoothly.
How Long is the Surgery?
It depends on each patient and their surgical needs, but the average surgery takes multiple hours.
What is the Recovery Period Like?
You should have someone available to take you home after your face lift.  You should expect to take time off from work or school, but as long as you take it easy and follow all post-op instructions, you may be back to normal life sooner than you might have thought.
Getting a Face Lift in Birmingham
A face lift is a popular, proven plastic surgery procedure that is designed to reduce common signs of aging, including wrinkles and sagging skin. If you're considering a face lift, get in touch with Schaffer Plastic Surgery at our Birmingham office for more details. Contact us today to book your appointment and get started!