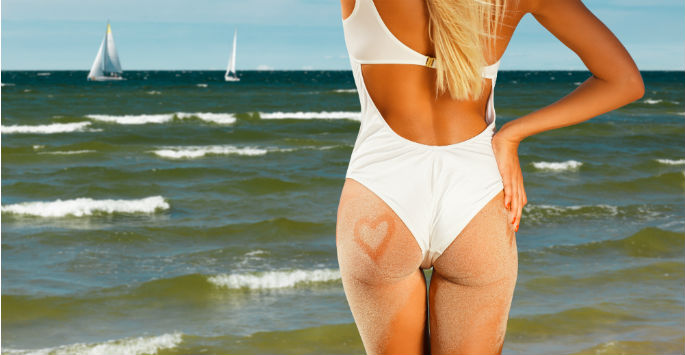 Get Curves You'll Love with a Brazilian Butt Lift in Birmingham
There is one part of your body that disappoints you. It's your buttocks. You want unforgettable curves that are going to turn heads. You want to feel really attractive no matter what you decide to wear. That's not going to happen right now. You're going to need some help to get the results that will make you feel good about your body. An exercise program isn't going to cut it. You can wear padding in your clothes, but that's no solution when the clothes come off. A Brazilian butt lift in Birmingham could be exactly what you need to take your booty to the next level.
How Can a Brazilian Butt Lift Take Your Buttocks to the Next Level?
A Brazilian butt lift in Birmingham can transform your buttocks. The best part is that you will be taking a natural approach. A fat transfer is at the heart of this procedure. Fat is harvested from a targeted area and supplemented in your butt. Once the fat is removed, our surgeon will make sure that the fat is prepared for transfer through purification.
What are the Benefits of a Brazilian Butt Lift?
When you choose a Brazilian butt lift over butt implants, you are going with a much less invasive procedure with shorter downtime. As an added plus, you are going to enhance more than one part of your body. The end results of a Brazilian butt lift look and feel natural. You will love the fact that you were able to make another part of your body look like you have been hitting the gym to get in shape. Improve your body image and feel good about your figure by placing yourself in the capable hands of your plastic surgeon.
Talk to Our Plastic Surgeon in Birmingham
If you think a Brazilian butt lift can make a difference for you in a positive way, you need a consultation at our office in Birmingham. Our surgeon at Schaffer Plastic Surgery will discuss your goals for your body and make sure that a Brazilian butt lift is the right choice for you. If you are in good health and our surgeon feels that you are a good candidate for the procedure, you can start preparing for your new and improved bottom. Contact our office today to schedule a consultation.