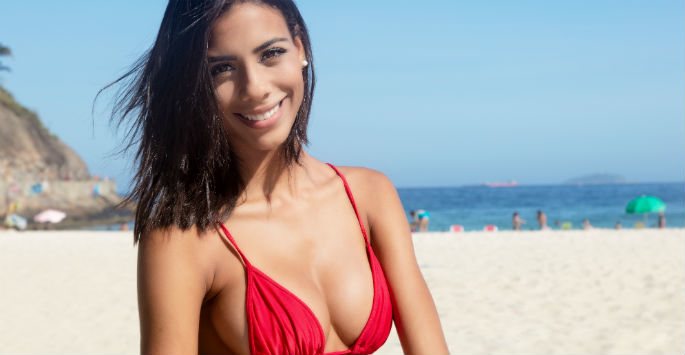 Get a Fuller Bust with Breast Enhancement in Birmingham
To some women in Birmingham, the size of their breasts is completely inconsequential. They are what they. For other women, however, the size of their bust line may be a source of anxiety and poor self-esteem. This is especially common if a woman feels as if her breasts are far too small for her body. She may feel as if she never developed or has a less-feminine physique than those of her shapelier peers. If you aren't happy with your bra size, a breast enhancement procedure could give you the fuller, firmer chest you want.
Deciding If Now is the Right Time
Breast enhancement is tolerated quite well by most women, but it's still important to carefully consider the timing of your procedure. One aspect that deserves your full attention is your overall health. The healthier you are, the better your results are likely to be.
Your body weight and fitness level both can have an impact on the size of your breasts. Ideally, you want to be happy with your fitness routine and your body weight before having a breast enhancement procedure in Birmingham. This will help ensure you are satisfied with the results you achieve.
Recovery and Results
Another aspect of your breast enhancement you will need to consider is the recovery. It is important for patients to have realistic expectations regarding the downtime associated with the procedure. Of course, our team will make sure to provide you with this well before your surgery so that you can be fully prepared.
When you have your breast enhancement procedure performed by a talented, board-certified plastic surgeon like Dr. Schaffer in Birmingham, your results will look and feel natural. Dr. Schaffer knows just what techniques to use in order to provide natural-looking yet noticeable results that last for years.
Contact Us Today
Breast enhancement can give you the bust you've always wanted, but you want to ensure you are adequately prepared. If you think now may be the right time, schedule a consultation with us at Schaffer Plastic Surgery in Birmingham. Contact our office today to book an appointment and get started!