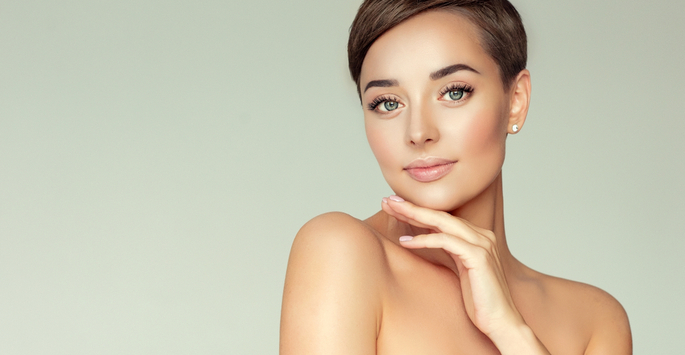 Is Laser Skin Resurfacing in Birmingham Right for You?
Laser skin resurfacing is a popular treatment. It directs short pulses of light at irregular skin and removes it layer by layer. Laser skin resurfacing in Birmingham works well in the reduction of acne scars, blemishes, and facial wrinkles. Two types of lasers are typically used – CO2, or carbon dioxide, and erbium. Call the experts at Schaffer Plastic Surgery in Birmingham to schedule your consultation for more information.
Who is a Good Candidate for Laser Skin Resurfacing?
For someone who has wrinkles and fine lines on the forehead, around the mouth and eyes, shallow acne scars, or has non-responsive skin after other treatments, this treatment may be a good option. Consult with an experienced provider to see if you are a good candidate.
What is Laser Skin Resurfacing?
It basically removes thin skin layers with little heat damage. This method has been in use for a long time to treat issues such as enlarged oil glands, scars, and wrinkles.
How to Prepare for Laser Skin Resurfacing
The first thing to do is consult with a professional to see if this treatment is right for you. Select a provider who is experienced in this field who will take into account your health history and the results you desire. Tell the specialist if you have any fever blisters or cold sores as laser skin resurfacing can trigger an outbreak. Avoid medications that can affect clotting in the days before the treatment. Stop smoking. You make be prescribed an antibiotic prior to the treatment to prevent any issues.
What Can I Expect During the Treatment?
Laser skin resurfacing is an outpatient treatment performed in the comfort of our office. We are proud to offer treatments using the Halo system, which is known to provide great results in most cases. The treatment involves minimal downtime, making it convenient for men and women with busy schedules.
Contact Us Today
Laser skin resurfacing is a popular way to improve the look of your facial skin. Make sure to work with a specialist in the field such as the professionals at Schaffer Plastic Surgery in Birmingham, in order to get the best results. Contact us today to book your consultation and get started.