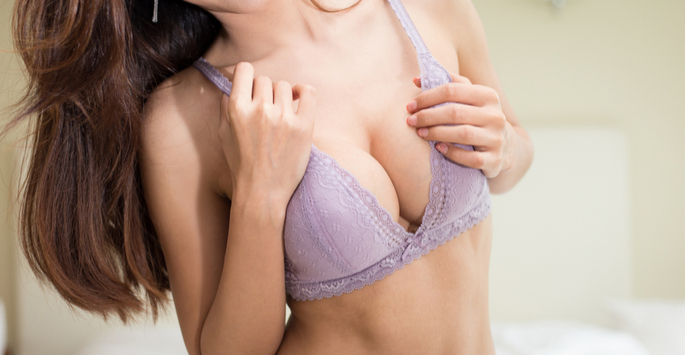 Questions to Ask Before Getting a Breast Lift in Birmingham
A critical component of deciding if a breast lift in Birmingham is right for you is asking questions about the procedure. Here at Schaffer Plastic Surgery in Birmingham, we have a skilled, experienced plastic surgeon who is ready to answer everything you need to know.
What Does a Breast Lift Achieve?
A breast lift in Birmingham, also known as a mastopexy, enhances the shape and firmness of the breasts while raising them. Good candidates for this procedure have experienced changes in the position and shape of their breasts due to weight gain or loss, pregnancy, or aging. Mastopexy also reshapes stretched, enlarged areolas.
How Will the Procedure Affect My Breast Size?
Some women perceive their breasts as smaller after a breast lift because hanging excess tissue is removed. However, the goal of a breast lift is not to modify your breast size. Sagging excess breast tissue often causes women to wear a cup size larger than their true cup size to accommodate the extraneous tissue. As a result, you may have a slightly smaller cup size after your procedure.
How Do I Prepare for the Procedure?
We will provide you with a complete, thorough list of instructions for how to prepare for your procedure and the recovery in the weeks following your procedure. There is not a lot of preparation required.
Can I See Photos of Your Breast Lift Patients?
The best way to see our surgeon's skills and the results you can expect is to see before-and-after photos. Every body is unique, so results will vary, but the photos will help give you a clear picture of realistic results.
Am I a Good Candidate for a Breast Lift?
We will conduct a physical examination during your initial consultation. We will also discuss your aesthetic desires, medical history, and future plans for childbearing. After this, we will discuss the best options for you to achieve your desired results.
Schedule Your Initial Consultation Today
Before deciding to undergo any procedure, it is critical to ensure you have all the information you need. For more information on getting a breast lift, consult the friendly professionals at Schaffer Plastic Surgery in Birmingham during your initial consultation. Our surgeon and team would be happy to address whatever questions or concerns you may have. Contact our office today to book an appointment and get started!