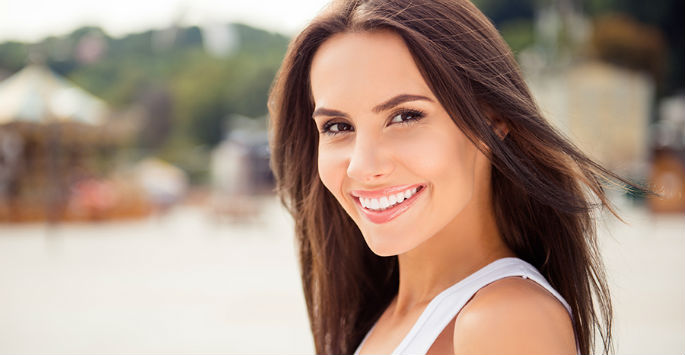 Try Laser Skin Resurfacing with Halo
Nobody really looks forward to having brown spots from the sun, wrinkles, and other unpleasant signs of aging. With society focused on youth, everyone has to up their game in order to fit in and feel great. For those who are especially concerned about developing wrinkles and want those dreadful sunspots to be removed, there is a relatively new technique that has swept across the celebrity market. It's known as Halo, and it allows for a powerful laser skin resurfacing treatment.
What is Halo?
As its angelic name might suggest, the goal of Halo is to leave your skin with a youthful glow. This treatment is best for those younger individuals who have yet to develop deep wrinkles in their faces as it can help prevent developing wrinkles. However, those who already have wrinkles can also receive quite a benefit from its ability to smooth out these lines. What sets Halo apart from the other laser skin resurfacing procedures, however, is its hybrid nature. It contains both an ablative and non-ablative laser. These are important differences to consider.
Ablative focuses on the small pathways within the skin while leaving the surrounding area alone. Non-ablative focuses on the skin itself and gives little punctures into the skin to stimulate collagen and elastin production. This then promotes smooth skin and a glowing appearance. These two different types have never been used together before Halo. With Halo laser skin resurfacing, the use of both has seen a drastic improvement in the skin for many people, including celebrities.
The Benefits
By using the powerful effects of both laser types, Halo can easily reduce the size of pores, remove sun damage, cut down on those irritating brown spots, and improve skin pigmentation and texture. Perhaps one of the best aspects is that it also requires less downtime than other traditional laser skin resurfacing techniques. This is primarily why so many celebrities have used Halo to keep their skin looking youthful. They can quickly have the procedure performed and then be back for a shoot after just days.
The procedure is performed in the comfort of our office and requires little to no hassle on the part of the client. It's easy and convenient, even for those with busy schedules.
If you're ready to experience the benefits of Halo laser skin resurfacing, simply book an appointment at Schaffer Plastic Surgery in Birmingham, AL. Learn more about the treatment and what it can do for you. Contact our office today to schedule your consultation!