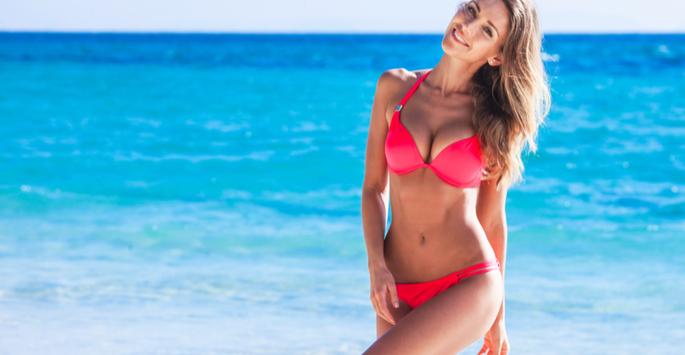 Tummy Tuck in Birmingham: Overview of the Procedure
A tummy tuck is a cosmetic procedure, officially known as an abdominoplasty, that can help improve the appearance of loose and sagging skin in the abdomen area. Many things such as poor elasticity of the skin, a weak lower abdominal wall, excess fat, and even genetics can all cause a loose abdomen. Whether you've made your decision to get a tummy tuck or are just looking into your options, it's good to know what you can expect from a tummy tuck in Birmingham.
The Basics of a Tummy Tuck in Birmingham
The length of a tummy tuck surgery varies depending on the size of the abdominal and other factors. With that being said, there are some basic things to expect before, during and after the procedure.
Anesthesia
Since a tummy tuck is a surgical procedure, medication such as anesthesia is utilized to sedate patients to ensure that they are comfortable at all times during the procedure. Before the procedure, our doctor will discuss the options with you and recommend what's best.
Surgery
Once the anesthesia is in effect, the doctor will begin the procedure. The exact details of the surgery will be different for every patient because it is determined by the amount of excess skin and other tissue that needs to be removed. Sometimes, our doctor will combine a tummy tuck with liposuction in order to get rid of stubborn fat in the area.
The essence of a tummy tuck in Birmingham is to remove sagging skin, strengthen the abdominal wall, and improve the overall appearance of the area. After the removal of any needed skin, the remaining skin can be tightened in order to provide a taut look in the abdominal area. A variety of instruments and techniques will be used to achieve natural-looking results.
Recovery
You can expect weeks to recover, and during this time you should follow all aftercare instructions. It's also advised to avoid any strenuous activities or vigorous exercise while you are recovering from a tummy tuck.
Contact Us
There are many reasons to get a tummy tuck in Birmingham, and the benefits are endless. However, by finding the right doctor who can make you feel comfortable and confident, you'll get the results you're looking for. If you're looking for the best tummy tuck in the area, make sure to talk to the experts at Schaffer Plastic Surgery in Birmingham. Contact our office today to book an appointment and get started!