Tips for Breast Augmentation: Over or Under the Muscle?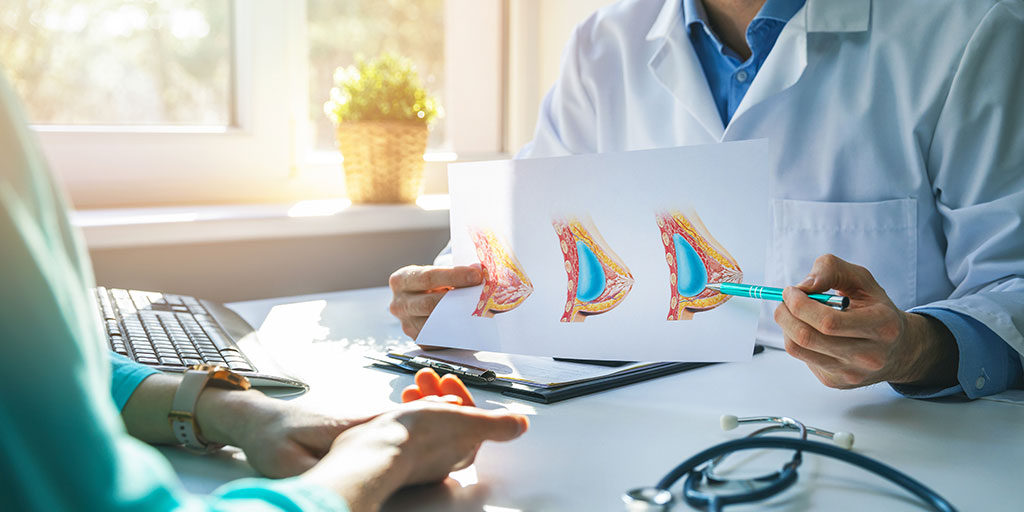 Women who are interested in breast augmentation and do their own research about the procedure will likely learn about the many options that are available to ensure the most natural-looking outcome. One choice that will need to be made between you and your plastic surgeon is whether to place your implants over or under the pectoral muscle. Before you make up your mind, it is essential to discuss the pro's and con's of each option with your plastic surgeon.
Understanding the Anatomy of a Breast Augmentation
Before we dive into the differences between placing breast implants over or under the muscle, it is important to understand the anatomy of a breast augmentation. A breast augmentation, or augmentation mammoplasty, is a procedure that involves utilizing implants or fat transfer to augment the size and shape of a woman's natural breasts. The procedure works by inserting a breast implant via a small incision into a pocket either under the pectoral (chest) muscle or directly behind the breast tissue, over the chest muscle. Once the implants are inserted and positioned, the incision is closed with sutures, skin adhesive or surgical tape.
There is no one-size-fits-all approach to breast augmentation at Schaffer Plastic Surgery. There are many choices to be made on how to best accomplish the procedure, including the type of implants, such as saline or silicone. Another decision to be made is implant position, whether above or below the pectoral muscle, which we will further discuss here.
Deciding on Breast Implant Placement
Dr. Christopher Schaffer is a board-certified plastic surgeon who is a prior member of the Mentor LEAD Advisory Board, a prestigious group of plastic surgeons selected for their leadership and experience in shaping the future of breast augmentation. He is truly an expert in every aspect of breast augmentation and spends ample time with patients helping them make decisions that will lead to ideal outcomes. If you are on the fence about where you think your implants should be placed, you are in the best hands with Dr. Schaffer who never takes a one-size-fits-all approach to performing breast augmentations.
A common misperception is that implants placed over the muscle will feel hard and look unnatural. Similarly, another common misperception is that implants placed under the muscle look and feel more natural. While these scenarios may be true for some people, the results of each type of placement actually depend on the patient's body type and unique anatomy. After a one-on-one consultation where Dr. Schaffer will learn more about your individual goals and apply his eye for aesthetic to your procedure plan, the two of you will decide together where your implants should be placed.
Over the Muscle Breast Implants
Breast implants placed over the muscle (also known as subglandular or subfascial implants) go above the pectoral muscle and below the breast tissue. While there is a higher risk of capsular contracture, this placement keeps the implants from flattening out and moving laterally when the chest muscles are flexed. There will also be much less movement of the implants during physical activity. Patients whose natural breasts are sagging a bit may also prefer this placement because it will appear to lift the breast. For years to come, this type of placement will continue looking natural because it will allow the implants to naturally descend downward as the breasts age. Although it is a short-term benefit, recovery from over the muscle implants is typically quicker and less uncomfortable.
Under the Muscle Breast Implants
Breast implants placed under the muscle are ideal for offering a more natural breast contour, especially in extremely thin patients or those who do not have a lot of breast tissue. If saline implants are chosen, these should always be placed below the muscle to prevent rippling in the cleavage line. Although this type of placement typically does look more natural, it does have some drawbacks. Implants placed under the muscle can become distorted or flattened when chest muscles flex extremely and the implants may become displaced over time, although this is exceedingly rare. There can be more discomfort during recovery, but this is a short-term issue.
Choosing Schaffer Plastic Surgery
There are so many decisions to make surrounding breast augmentation surgery, such as the type of implants, placement of implants and where your incisions will be located. While these are all extremely important considerations, the most important decision you can make to ensure your most ideal outcome is your plastic surgeon. You should never undergo a breast augmentation under the care of a plastic surgeon who is not board certified or willing to show before and after photos to prove his or her experience. When you choose Dr. Schaffer, you can rest assured that you are under the care of one of Alabama's most experienced and acclaimed board-certified plastic surgeons.
Another advantage of choosing Dr. Schaffer for your breast augmentation is his private state-of-the-art surgery center which is nationally certified by the American Association for Accreditation of Ambulatory Surgery Facilities for adhering to the highest standards of safety. The facility is located across the street from Grandview Medical Center in Birmingham, Alabama, and offers ample, convenient parking and a well-appointed waiting room for your family's comfort.
Schedule a complimentary consultation with Dr. Schaffer today to learn more about which type of breast augmentation would be right for you.
Breast Augmentation Gallery<p><small>Actual patients and results. Please note results may vary.</small></p>