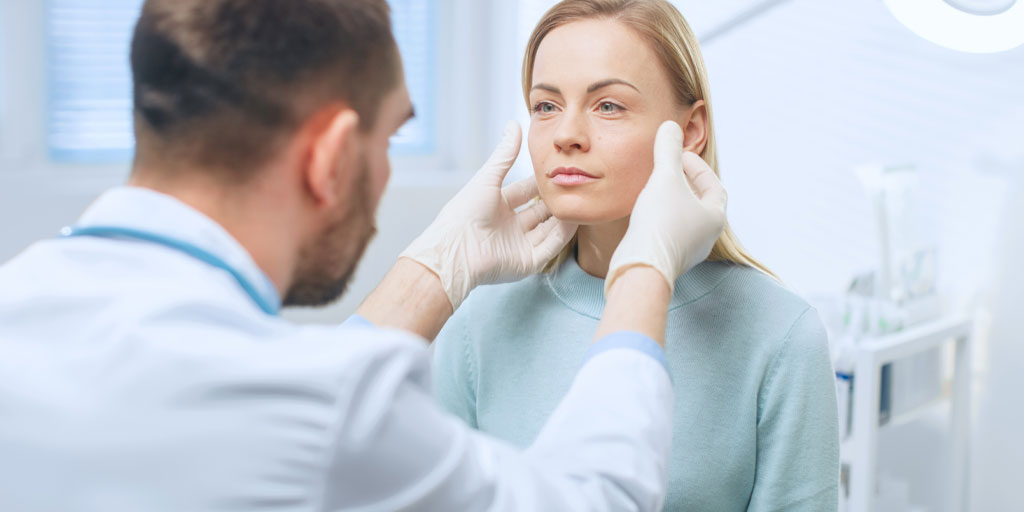 Do Facelifts Ever Look Natural?
When considering investing in yourself, your confidence and your appearance with a facelift, it is important to learn all that you can about your surgeon, the procedure and the results. A common question we receive is, "do facelifts ever look natural?" This question normally arises as patients think of outdated techniques and their results—such as an individual with skin pulled unnaturally tight, almost as if she is wind blown.
Advanced Technologies and Experienced Surgeons
With advances in technologies and techniques, however, that unnatural look is a problem of the past. Plastic surgeons no longer rely on simply tightening the skin. Instead, they use expertly-placed sutures to tighten connective, underlying tissues in the face and neck. Advances also allow surgeons to firm up and lift the skin and transfer unwanted fat pockets—all through subtle and strategically placed incisions.
Facelifts are the most popular procedure conducted at Schaffer Plastic Surgery, and for good reason. Our board-certified plastic surgeon, Dr. Christopher Schaffer, takes care to work with your unique facial anatomy to minimize wrinkles, tighten facial muscles and debulk facial features for a rejuvenated face and neck area. Dr. Schaffer is continuously researching the latest innovations and implementing the best practices to achieve natural facelift results with minimal scarring and downtime.
Is a Facelift Right for Me?
While many patients think of facelifts as a way to tighten the entirety of their face, it is important to remember that a facelift is a specialized procedure focused on the lower two-thirds of the face, including the cheeks and jawline. For patients hoping to also tighten the areas on the upper third of the face, Dr. Schaffer may recommend a brow lift or eyelid tuck at the same time as your facelift. Many patients often achieve the best results by combining a facelift and a neck lift. If you are experiencing wrinkling of the midface, facial skin laxity, sagging cheeks and jowling, you could be an excellent candidate for a facelift. 
What Types of Facelifts Are Available?
No two patients are alike, and neither should be their facial rejuvenation procedures. With each patient, their facelift journey begins with a one-on-one, judgment-free consultation. During the consultation, Dr. Schaffer will address any questions and determine the best procedure for your desired results. Depending on your age and areas of concern, he may recommend a standard facelift, a mid- or mini-facelift or a short scar facelift.
Standard Facelift
A standard facelift can address jowls, jawline aging, sagging cheeks and wrinkling of the midface. Dr. Schaffer performs these by placing precise incisions along the hairline, in front of the ear, along ear contours and under the chin. He will then separate the skin from underlying muscles, tighten those muscles to create a firmer foundation for your skin and remove excess skin. Dr. Schaffer may also debulk certain facial features and reposition the skin. Once the skin is placed back over the rejuvenated underlying tissue, you can see a smoother, more youthful appearance.
Mini-Facelift
If you have mild jowling or sagging skin, you may be a good candidate for a mini-facelift. This procedure is less invasive than a standard facelift as it is achieved with shorter incisions along the hairline, above the ears and in natural creases around the ear. Dr. Schaffer will lift and tighten tissues around the cheeks to correct jowling and tighten the skin.
Short Scar Facelift
For patients hoping to combat early signs of aging, a short scar facelift is often a good option. This minimally invasive procedure involves fewer incisions and a shorter downtime, and it is typically recommended for patients in their late 30s and early 40s. This facelift is used to correct mild-to-moderate skin laxity and jowls. It is an excellent way to address undesirable signs of aging early on.
What is Recovery From a Facelift Like?
Recovery following a facelift depends on the type of procedure completed. Most often, it is a relatively quick process for patients. Patients can expect some swelling and bruising, which is normal and gradually reduces over the first 10 to 14 days following surgery. It is also important to allow your body to recover following the procedure, therefore Dr. Schaffer will typically recommend taking two full weeks to rest before resuming normal daily activity and four weeks before undergoing strenuous exercise. These times can be even shorter for short scar or mini-facelifts.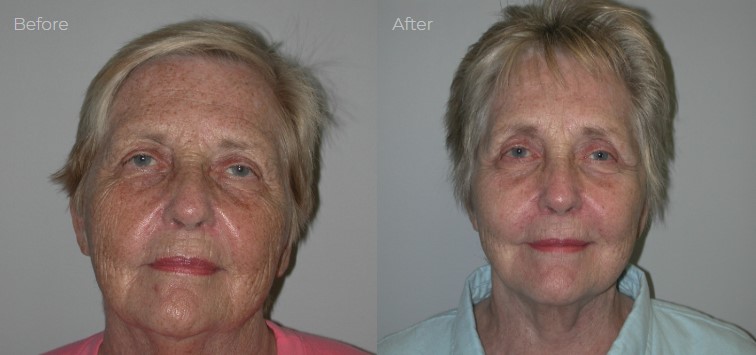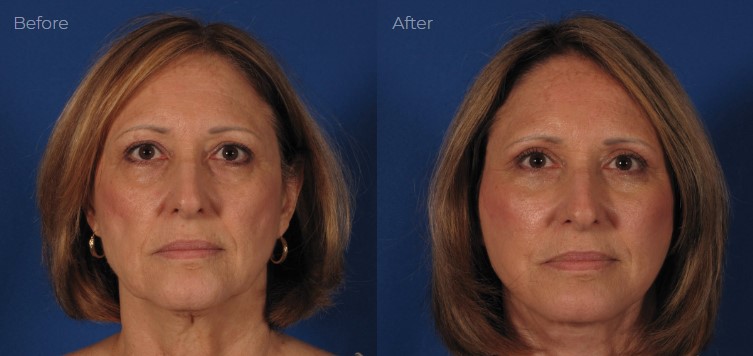 Starting Your Journey to a More Youthful Appearance
Selecting a highly experienced, board-certified plastic surgeon who maintains a high standard for safety and is committed to perfecting his results are among the most important decisions you can make. A nationally-recognized expert and innovator in the field of aesthetic plastic surgery, Dr. Schaffer has more than 20 years of experience and is board-certified by the American Board of Plastic Surgery. He also holds memberships within the American Society of Plastic Surgery and the American Society of Aesthetic Plastic Surgery.
Dr. Schaffer prioritizes patient relationships, care and comfort. He will ensure that you never feel rushed or pressured, and as his patient, you will be provided access to his cell phone number for direct communictaion should you encounter any issues after your procedure. During your facelift procedure at Schaffer Plastic Surgery's private, state-of-the-art surgery center, there will not be any other procedures running concurrently—you will have the full, undivided attention of Dr. Schaffer and his operating room staff. Your safety and achieving your ideal results are always our top priorities.
Contact us today to learn more about facelifts and other procedures that can help you look and feel your best.