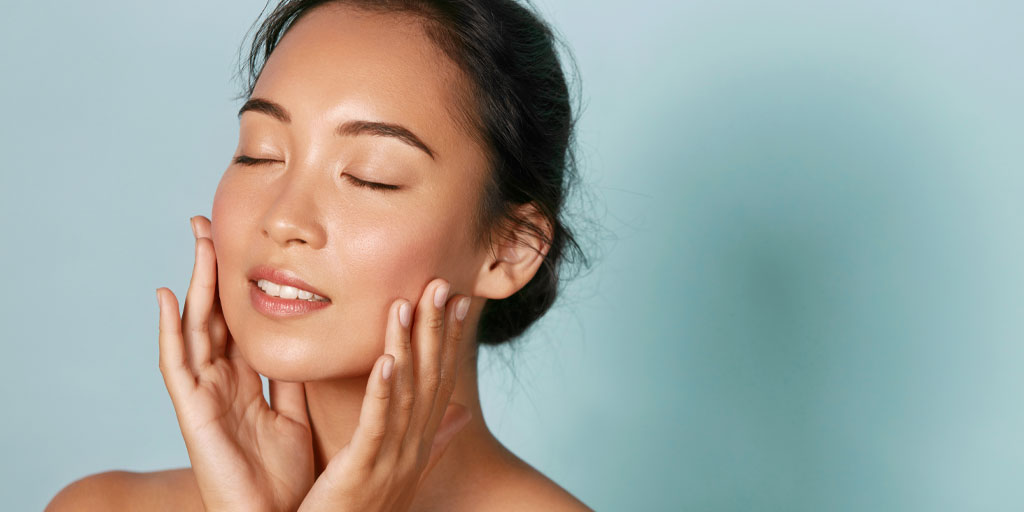 Laser skin resurfacing is one of the more popular procedures we offer to aid in a variety of skin concerns as it helps to revitalize the skin's appearance and create a youthful glow. As we age, our skin experiences a variety of changes in tone, color and texture which can make us look older than we feel. Skin tone and laxity are two important factors to address when striving to achieve a more youthful appearance, and Schaffer Plastic Surgery proudly offers the HALO™ hybrid fractional laser to tighten and tone the skin.
A Revolutionary Treatment for Your Skin
HALO™ is a revolutionary treatment option that utilizes multiple wavelengths to produce noticeable improvements in skin texture and appearance, all with minimal discomfort or downtime. The treatment encourages skin cell turnover and collagen production, leading to an improved skin texture and tightened appearance. Depending on your individual goals, results from HALO™ laser resurfacing can range from subtle to dramatic, revealing newer, glowing skin.
How Does HALO™ Work?
HALO™ is the world's first hybrid fractional laser, utilizing ablative and non-ablative wavelengths to produce maximum results with less downtime than traditional surgical procedures. The combination of wavelengths allows for a fully customizable treatment that reaches specific levels of skin to remove old skin tissue and cells and encourage the production of new collagen and skin cells. Through HALO™ treatments, Dr. Schaffer can address mild skin issues on the surface of your skin as well as more severe issues under the surface.
Over time, HALO™ laser skin resurfacing helps to stimulate new collagen production, which is an important element of firm and smooth skin. Boosting collagen levels can help plump up and tighten skin's appearance, thereby combating common signs of aging such as skin laxity, sagging skin or wrinkles. HALO™ is also ideal for treating age spots, uneven skin tone and sun damage, creating added benefit for those hoping to minimize the appearance of skin aging.
What Should I Expect from a Laser Resurfacing Treatment?
HALO™ laser skin resurfacing is a noninvasive treatment that creates impressive results with minimal downtime. Your treatment will begin with a consultation to address any questions about the HALO™ treatment and process and to assess your individual goals and desires for the treatment. From there, Dr. Schaffer will create a customized plan including one or more treatments to best address your skin concerns.
During your HALO™ Treatment
The HALO™ handpiece features integrated cooling technology to minimize patient discomfort during the procedure. During your treatment, Dr. Schaffer will move the device back and forth over your skin in "passes" to create a more even appearance and apply specialized treatment to any specific areas of concern. Most patients describe the experience as a feeling of heat accompanied by occasional prickling sensations. Immediately following the treatment, you will experience a warm feeling on your skin, akin to a mild sunburn, for 30 minutes or longer, depending on the depth of treatment level.
After your HALO™ Treatment
Over the next few days, you can expect to see darker spots develop on your skin. These spots are older skin tissue and will fall off on their own. It is important to allow these flecks of skin to naturally fall off to obtain the best results. During this time, you may also experience some swelling and a tightened feeling to your skin as it heals and new skin rises to the surface.
While you will see clearer, brighter skin after a few days, your skin will continue to improve over time, and you can expect to see results of boosted collagen production after a month.
How Do I Know if HALO™ is Right For Me?
HALO™ laser resurfacing is an investment in yourself and your self-confidence, and treatments can deliver long-lasting results. It is important for you to be confident in your physician and decision. Dr. Christopher Schaffer provides all patients with personalized, one-on-one attention and is happy to address questions regarding HALO™ treatments and its dramatic results. As a board-certified plastic surgeon with decades of experience in laser skin resurfacing, you can rest assured that your appearance is in skilled hands.
To schedule your appointment and learn more about the benefits of HALO™ laser skin tightening and resurfacing, contact Schaffer Plastic Surgery today.