What You Should Know Before a Fat Transfer to the Buttocks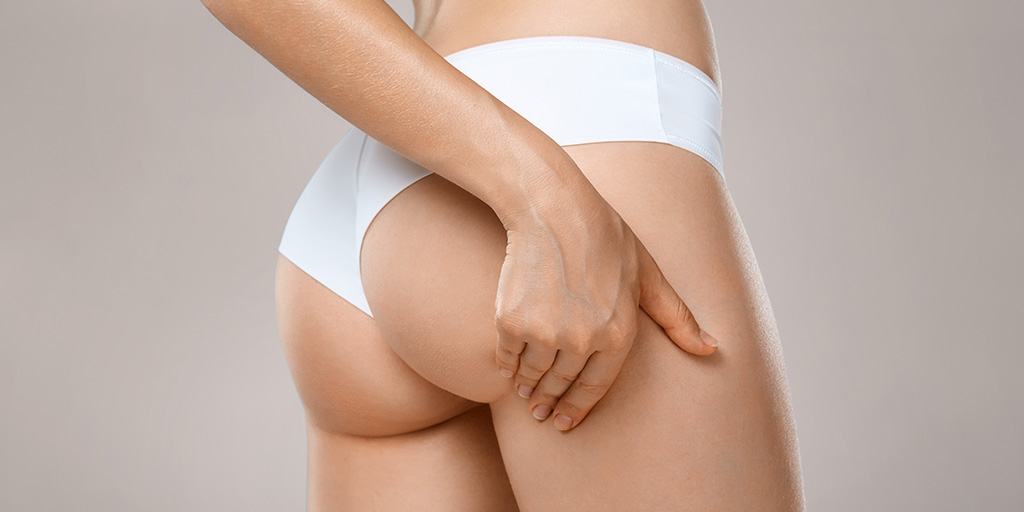 The concept of transferring unwanted fat to the buttocks almost seems too good to be true. However, this type of procedure is common here at Schaffer Plastic Surgery and provides a multitude of benefits for patients. Also known as a Brazilian Buttocks Lift, transferring excess fat from another area of the body to the buttocks creates a curvier shape and can establish balance in a silhouette.
Is a Fat Transfer to the Buttocks Worth It?
A Brazilian Buttocks Lift is an outpatient procedure that is considered to be lower risk than other buttock augmentation procedures because it uses the body's natural fat stores. This poses a lower risk of infection and makes the procedure less invasive. Using his experienced eye for aesthetics, our board-certified plastic surgeon, Dr. Christopher Schaffer, skillfully sculpts and augments the buttocks to achieve a lifted, more prominent derriere. Patients who undergo a fat transfer to the buttocks are thrilled with their results and regularly tell us they believe the procedure to be worth the cost and recovery time.
How Does a Fat Transfer to the Buttocks Work?
Using power assisted liposuction, Dr. Schaffer begins this procedure by extracting unwanted fat from the thighs, abdomen, hips or back. Next, the fat cells are separated and injected into the buttocks. The injection process involves sculpting the buttocks into your desired shape while also contouring your body in a way that accentuates and elevates your natural shape. The result is a natural-looking, perkier rear end and a more sculpted waistline.
Personalizing Your Brazilian Buttocks Lift
Since a Brazilian Buttocks Lift relies on your body's own fat stores, no two procedures are ever the same. At your initial consultation, Dr. Schaffer will examine the areas where you are wanting to remove unwanted fat. Based on the amount of fat eligible for removal, your body type and height, he will describe the results you can achieve from the Brazilian Buttocks Lift. In any procedure, Dr. Schaffer strives for the most natural-looking results possible, so you can expect your Brazilian Buttocks Lift to be tailored to your body's unique size and shape. It is important to be at or near your target weight and to be in good health for the most long-lasting results.
Recovering from a Fat Transfer to the Buttocks
Recovering from a fat transfer to the buttocks can be done in the comfort of your own home, as this is an outpatient procedure. Post-procedure pain is highly manageable through pain medication and many patients are able to return to light daily activities within a few days following surgery. Dr. Schaffer will discuss the best positions in which to sit and lie that will allow the buttocks time to heal and retain the best shape and will promote a smooth recovery. Many patients return to work within a few weeks of the procedure and resume normal activities after a few months.
Safety of Transferring Fat to the Buttocks
Transferring fat to the buttocks is a safe procedure when it is performed by an experienced, board-certified plastic surgeon. Dr. Schaffer goes the extra mile to promote patient safety and his private, state-of-the-art surgical facility is fully accredited by the American Association for Accreditation of Ambulatory Surgery Facilities. This accreditation is the gold standard in accreditation for outpatient surgery centers and is not afforded to all facilities. Patients of Schaffer Plastic Surgery can rest assured that our staff are held to the highest standards of patient safety.
Ready to transfer unwanted fat to your buttocks and achieve a natural-looking, shapely derriere? Call us today at 205-619-9905 to schedule your consultation with Dr. Schaffer.
Brazilian Buttock Lift Gallery <p><small>Actual patients and results. Please note results may vary.</small></p>