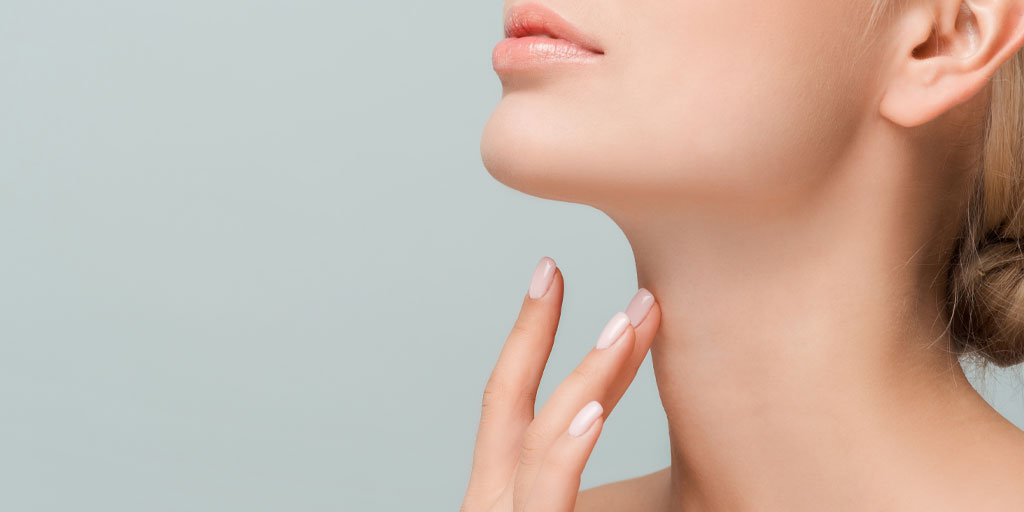 A neck lift is an amazing procedure that produces dramatic yet subtle results. Neck wrinkles and sagging skin are among the first telltale signs of a person's age. When they are reduced after a neck lift, most patients find that they look many years younger even though it is not obvious that they have "had work done." In addition to tightening and toning aging skin, a neck lift can also address a double chin by sculpting a more contoured neck. Since the neck is a difficult area to rejuvenate naturally because it is resistant to weight loss and exercise, this can be a beneficial procedure for many men and women.
A neck lift, or lower rhytidectomy, works by repositioning the tissues underneath the neck skin and tightening the neck muscles. Additionally, fat may be redistributed from the jowls and neck. If needed, excess skin can be trimmed away or redraped over uplifted contours. In some cases, liposuction under the chin is used. Incisions are carefully tucked away in the hairline and around the ear. Many people believe a neck lift can only be done in conjunction with a facelift; however, this is a myth. At Schaffer Plastic Surgery, we routinely perform standalone neck lift procedures on men and women looking to restore a more youthful, aesthetically pleasing appearance to themselves.
What Should I Expect from a Neck Lift?
At Schaffer Plastic Surgery, no two neck lifts are the same. Your procedure will be personalized to suit your unique anatomy and goals. Our board-certified plastic surgeon, Dr. Christopher Schaffer, is a neck lift expert with decades of experience. He performs neck lifts on younger patients, older patients, men and women. For younger patients, a neck lift can help smooth neck contours after weight loss or debulk fullness in the central neck as seen in a "double chin." Older patients can benefit from a neck lift by having loose skin and muscles tightened for a more youthful, well-defined appearance.
After a thorough consultation with Dr. Schaffer to plan your procedure, your surgery will be scheduled and conducted at Schaffer Plastic Surgery's private, state-of-the-art surgery center which is certified by the American Association for Accreditation of Ambulatory Surgery Facilities for adhering to the highest standards of safety. Your procedure will begin by administering medications for your comfort during surgery. Depending on the extent of your procedure, Dr. Schaffer may use intravenous sedation or general anesthesia. Next, your neck lift incision will be made, typically beginning in the hairline and continuing down around the ear, and the tissue underneath the neck skin will be repositioned. After Dr. Schaffer completes the neck contouring process, your well-concealed incision lines will be closed with sutures or skin glue.
"Dr Schaffer and his staff are wonderful. After having a not so pleasant consult elsewhere, I made a consultation with Dr Schaffer. He was extremely informative and took time to answer any question I had. I just had my procedure done yesterday and am already super satisfied with my results. You will not be disappointed in him or any his staff. Very professional and very caring."

– Jennica
Neck Lift Results: Before and After
Results will develop best after swelling and bruising subside. Your recovery time will depend on the extent of your surgery, with most patients being able to return to daily activities and work within two weeks after surgery. Your neck may feel tight for a few weeks, but Dr. Schaffer will provide you with detailed instructions for your recovery and aftercare.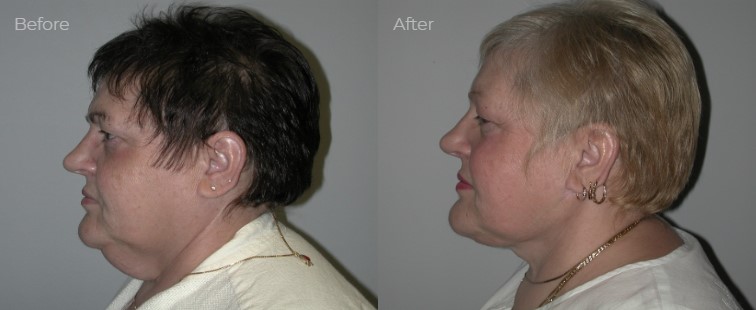 Combining a Neck Lift with Other Facial Procedures
A neck lift is an extremely worthwhile standalone procedure for many patients. However, if you desire to have other facial rejuvenation procedures conducted, many pair well with a neck lift to achieve your unique goals. Approaching facial rejuvenation in this manner can help to ensure best outcomes and the most natural appearance possible. For example, many patients choose to combine a facelift and neck lift to address lax neck and jowl tissues and sagging cheeks in a single procedure. A chin augmentation can also be added to further refine the neckline. Whatever your aesthetic goals may be, Dr. Schaffer can recommend a personalized combination of procedures to help you look and feel better than ever before.
Schedule an appointment at Schaffer Plastic Surgery today to learn more about how a neck lift can be beneficial and why it is a top choice for many of our patients. Your journey to a beautifully contoured neck and jawline starts here.