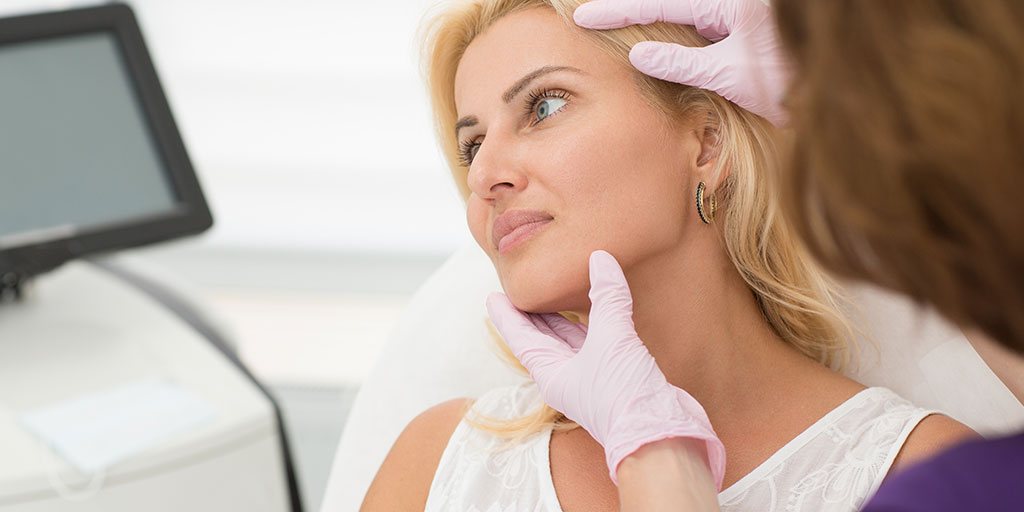 As we age, sagging skin, acne scars and discoloration can impact our confidence or make us look older than we feel. Microneedling at Schaffer Plastic Surgery offers a minimally invasive pathway to better looking skin, allowing you to step out with confidence.
At Schaffer Plastic Surgery, we are pleased to offer microneedling with the use of SkinPen®, the first FDA-cleared microneedling device to help with the appearance of acne scars, pore tightening, and fine lines and wrinkles.
What is Microneedling?
Microneedling is a safe and versatile procedure that rejuvenates skin by creating controlled micro-injuries to stimulate the body's natural healing process and collagen production. Our board-certified plastic surgeon, Dr. Christopher Schaffer, selected SkinPen® based on its excellent safety record and precision cartridge. Microneedling with SkinPen® is effective for women and men of almost any age and skin tone. It can treat a variety of skin issues including fine lines, wrinkles and scars while also tightening and brightening the skin and producing a healthy glow.
What to Expect During Microneedling
SkinPen® treatments always begin with the application of a numbing cream to minimize any potential discomfort. The length of treatment time depends on the size of the treatment area, but most treatments take between 30-45 minutes after the numbing process. When a numbing cream is used, most patients only report feeling a slight vibration from the SkinPen® device during treatment. With as few as three minimally invasive treatments spaced about one month apart, patients can see an improved appearance in skin tone, texture, and overall skin health.
What to Expect in the Hours After Microneedling
Immediately following a microneedling treatment, some patients may experience slight swelling and redness or pinkness in the treated areas. Pinpoint bleeding is also normal and can occur in some treatments. In the first 24 hours after treatment, the microchannels created by SkinPen® will remain open, so it is important to avoid using any products that could inflame the skin during this timeframe. Before using any products, it is important to talk with your cosmetic team at Schaffer Plastic Surgery who will recommend the best products for your skin type after treatment. This could include a gentle cleanser, moisturizer and medical grade sunscreen.
What to Expect Days After Microneedling
The pinkness or redness following treatment can last for two to four days, although most patients report a sensation that is similar to a mild or moderate sunburn. Some patients may experience peeling or flaking as the skin continues to heal. During this time, you should continue use of any recommended products to continue nourishing and protecting the skin as it heals. After a 24-hour period has passed, light to medium makeup can also be worn. As pinkness and redness dissipate, patients will begin to see brighter, firmer skin appear.
What to Expect Weeks After Microneedling
SkinPen® is an effective treatment option that creates results that continue to improve over time. Within a few days of treatment, patients will begin to see brighter, glowing skin and full results will appear within two to four weeks after treatment. To achieve ideal results, multiple SkinPen® treatments spaced out over several months are recommended. After your initial treatment is complete, quarterly maintenance treatments can prolong results.
Your team at Schaffer Plastic Surgery will also recommend other treatments to maintain your skin's best appearance and prolong results, including a medical grade at-home skincare regimen. SkinPen® can also be combined with Platelet Rich Plasma (PRP) therapy to stimulate skin renewal and speed the skin's healing process. PRP uses the body's blood platelets to encourage cell regeneration and encourage new tissue growth.
For more information on microneedling and SkinPen®, schedule an appointment at Schaffer Plastic Surgery today.