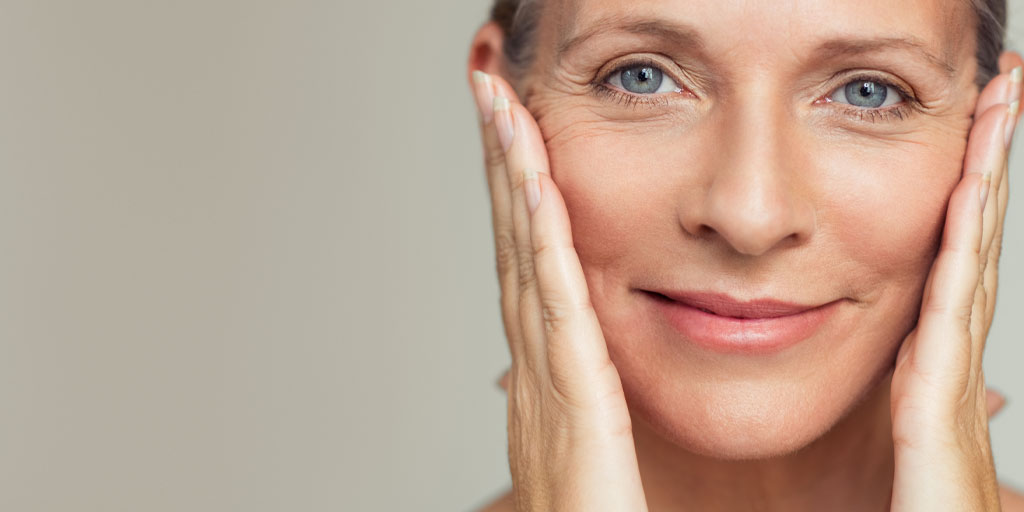 At Schaffer Plastic Surgery, we routinely correct sagging facial skin through a variety of treatments. Many of these treatments offer immediate, dramatic results that last for years to come. As men and women age, sagging skin and facial volume loss occur as the body's natural collagen production slows down. When this happens, topical skin care products and treatments like chemical peels and anti-aging serums are not powerful enough when used alone to yield suitable results. Certain procedures offered at Schaffer Plastic Surgery can immediately reverse sagging facial skin, bypassing the frustration, cost and time invested in trying anti-aging remedies that simply do not work.
Defy Gravity with a Personalized Facelift
Men or women experiencing sagging facial skin could be ideal candidates for facelifts. Facelifts are the most popular procedure conducted at Schaffer Plastic Surgery, and for a good reason. Our board-certified plastic surgeon, Dr. Christopher Schaffer, takes care to work with the unique facial anatomy of each patient to minimize wrinkles, tighten facial muscles and debulk facial features for a rejuvenated face and neck area. Dr. Schaffer is continuously researching the latest innovations and implementing the best practices to achieve natural facelift results with minimal scarring and downtime.
For patients who are wary of the idea of a facelift because it seems too invasive or extreme, consider this: a facelift procedure allows Dr. Schaffer to firm up, lift the skin and transfer unwanted fat pockets—all through subtle and strategically placed incisions. If you are experiencing wrinkling of the midface, facial skin laxity, sagging cheeks and jowling, a facelift is the most efficient and effective way to look younger, faster. There are several different types of facelifts available to meet your unique goals and requirements for downtime, such as the standard facelift, mini-facelift and short scar facelift. At your consultation with Dr. Schaffer, he can make recommendations for the best type of facelift for your unique anatomy and advise on how he can best achieve the results you desire.
Refresh Your Appearance with a Brow Lift
Brow lifts are routinely performed alone or in conjunction with a facelift to treat sagging skin in the upper face area. In this procedure, Dr. Schaffer elevates sagging skin and repositions the underlying muscles and tissue to eliminate deep furrows, lift the brows and restore a smoother, more youthful appearance. A brow lift can open up the eyes for a more youthful look, reverse a tired or angry appearance and erase vertical lines between the eyebrows and grooves on the forehead—all with long-lasting results.
Non-Invasive Treatments for Sagging Facial Skin
While procedures like facelifts and brow lifts produce more immediate, longer lasting results, there are some non-invasive treatments for sagging facial skin that are capable of producing more subtle results. For instance, BBL™ BroadBand Light therapy uses the power of light to solve a variety of skin issues while slowing down the aging process. In this treatment, Dr. Schaffer is able to target the upper layers of skin that need improvement with respect to discoloration, pore size reduction, and fine wrinkling and also treat the deeper layers of skin to stimulate new collagen growth to reduce skin laxity. For patients who experience skin laxity in other areas of the body, BBL™ is an excellent treatment option as it can be used on the face, chest and hands.
Another non-invasive treatment offered by Schaffer Plastic Surgery for sagging facial skin is Halo™, a hybrid fractional laser that combines ablative and non-ablative wavelengths to address mild issues on the skin's surface and more severe issues underneath the surface. This laser is highly tunable, meaning it can be used more aggressively on patients who are experiencing sagging facial skin to achieve more dramatic results. In one or more treatments, Halo™ can tighten skin laxity and tone, smooth fine lines and wrinkles, improve skin reflectivity and glow and reverse sun damage.
Living with Sagging Facial Skin is Optional
If you are bothered by sagging facial skin, make an appointment today to visit Dr. Schaffer and learn more about treatments that could be beneficial to address your concerns. A nationally recognized expert and innovator in the field of aesthetic plastic surgery, Dr. Schaffer has more than 20 years of experience and is board-certified by the American Board of Plastic Surgery. He also holds memberships within the American Society of Plastic Surgeons and the American Society of Aesthetic Plastic Surgeons. He has helped thousands of patients with sagging facial skin look the age they feel.
Contact us today to learn more about facelifts, brow lifts and other ways to reverse sagging facial skin. We look forward to meeting you.