How to Find the Best Plastic Surgeon for Breast Augmentation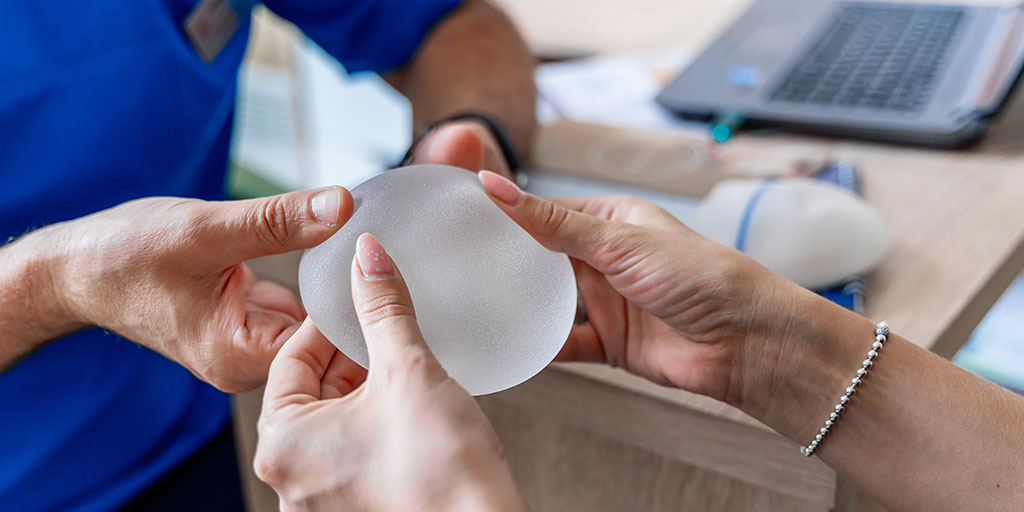 When considering breast augmentation, it is impossible to overemphasize the importance of finding the best plastic surgeon possible. Although breast augmentation is a commonly performed procedure, it takes experience, skill and aesthetic discernment for a plastic surgeon to effectively achieve a patient's goals. Learning how to find the best plastic surgeon for breast augmentation is an essential first step in your journey toward a shapelier physique, and this step should be taken seriously.
Only Choose a Board-Certified Plastic Surgeon
A physician who has completed a residency in plastic surgery is not necessarily board-certified. Carefully inspect any plastic surgeon's credentials and make sure they are a member of the American Society of Plastic Surgeons (ASPS). American Board of Plastic Surgery certified ASPS member surgeons meet rigorous standards including the completion of at least six years of surgical training following medical school with a minimum of three years of plastic surgery residency training. They also pass comprehensive oral and written exams, graduate from an accredited medical school, complete continuing medical education each year and only perform surgeries in accredited, state-licensed or Medicare-certified surgical facilities. These elements are integral to being a well-qualified plastic surgeon and should be non-negotiable as you consider the best plastic surgeon for you.
Ensure Your Consultation is Thorough
You should not feel rushed or uncomfortable during your breast augmentation consultation with a board-certified plastic surgeon. In addition to discussing your goals for the procedure, your surgeon should also speak candidly with you about risks and benefits. Expect an experienced surgeon to spend time reviewing your medical history and asking questions about any current medical conditions you are experiencing. These aspects of your consultation will lead to a more personalized breast augmentation that is right for your individual body type and goals.
Review Before and After Photos
Even if your consultation with your board-certified plastic surgeon is exemplary, you should not proceed with a breast augmentation without carefully examining before and after photographs. As you look through a surgeon's breast augmentation before and after photos, look for augmented breasts that are symmetrical and not overdone. Take special note of before photos of breasts that look similar to yours and see that any irregularities or imperfections are appropriately addressed in the after photos. Pictures speak for themselves and will provide significant reassurance that you have chosen the right board-certified plastic surgeon for your breast augmentation.
Read Former Patient Reviews
In addition to reading patient reviews on your plastic surgeon's website, use an online search engine to look for supplementary reviews found on social media or physician review websites. As with reading reviews for any product or service, read them with discernment while keeping in mind that many patients with outstanding experiences may never take time to write a review. Take note of recurring themes found in reviews and choose a plastic surgeon who is held in high regard by patients.
Investigate Safety Measures and Certifications
The facility where you will be having your breast augmentation surgery matters. Facilities that are nationally accredited for safety by the American Association for Accreditation of Ambulatory Surgery Facilities (AAAASF), like Schaffer Plastic Surgery, are most ideal. This special designation is not held by all facilities; rather, it is considered the gold standard in accreditation for ambulatory surgery facilities. Patients can rest assured that because of this certification, extra steps have been taken to promote safety. Additionally, it is best for only one surgery to be performed at a time—a practice we are committed to at Schaffer Plastic Surgery. This means that every patient can expect undivided attention to ensure her comfort and high-quality care.
As a board-certified plastic surgeon who has had more than eight years of advanced training and has spent more than 17 years in practice, Dr. Schaffer is nationally recognized as an expert and innovator in the field of plastic surgery. If you are interested in learning more about his expertise in breast augmentation, contact us today to schedule an appointment at 205.278.7969.
Breast Augmentation Gallery <p><small>Actual patients and results. Please note results may vary.</small></p>