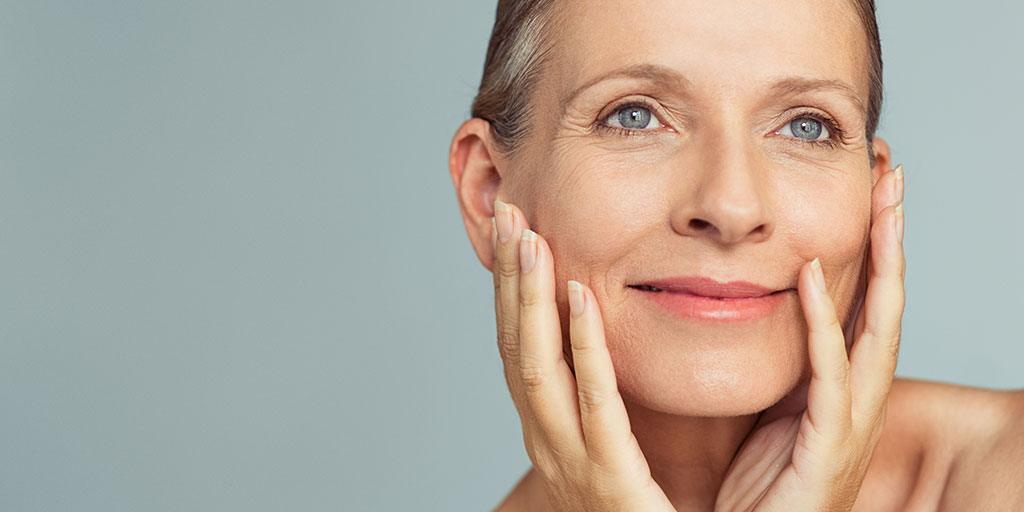 No matter who you are, fine lines and wrinkles are an inevitable aspect of aging. The age at which you develop fine lines and wrinkles depends on your genetics and your lifetime exposure to the sun, environmental pollutants and dry climates. Even though fine lines and wrinkles are unavoidable, there are certainly ways to delay their development and soften or reverse their appearance—with or without surgical intervention.
Treatments at Schaffer Plastic Surgery
Schaffer Plastic Surgery is your one-stop resource for all things skin-enhancing. Whether you are interested in plastic surgery or non-invasive pathways toward smoother, healthier skin, we can personalize a wrinkle-reducing treatment plan based on your individual needs. In addition to our plastic surgery practice, we are pleased to offer our MedSpa for men and women who are looking to refresh their appearance in ways that do not require surgery.
MedSpa Treatments
Our luxurious MedSpa features services conducted by our board-certified medical aesthetician, Chelsea Craig. In addition to the line-smoothing treatments she offers such as SkinPen®, Hydrafacials and chemical peels, Chelsea can recommend the best at-home wrinkle-reducing products for you to use based on your unique skin type. Our most popular treatments for fine lines and wrinkles offered in our MedSpa include:
SkinPen® Microneedling
SkinPen® works to smooth fine lines and wrinkles by creating controlled micro-injuries to the skin to stimulate the body's natural wound-healing process. This stimulates collagen production and drives fresh skin cells to the surface, renewing the skin's resilience and elasticity. SkinPen® treatments can also be done on the neck and chest.
SkinMedica® Chemical Peels
The professional-grade chemical peels we offer by SkinMedica® are ideal for addressing superficial fine lines on the skin's surface. These peels work by causing the skin to slough off at an accelerated rate, resulting in a smoother tone and texture. If you are unable to experience flaky skin for a few days, we also offer chemical peels that do not cause the skin to noticeably peel.
HydraFacial MD®
HydraFacial MD® treatments are ideal for men and women looking for noticeably healthier skin. This device's handpiece simultaneously cleanses, extracts and hydrates in an effort to remove impurities and infuse the skin with beneficial ingredients. Since many people experience fine lines and wrinkles as a side effect of dry skin or not exfoliating enough, a HydraFacial can be an excellent maintenance treatment to keep texture irregularities at bay. Wrinkle repairing serums can be added to HydraFacial treatments which allows the ingredients to be infused more deeply into the skin than if they were applied alone.
Other Wrinkle-Reducing Treatments Offered by Schaffer Plastic Surgery
Using his experience from more than eight years of advanced training and more than 20 years of practice, Dr. Christopher Schaffer is a wrinkle-reducing expert. Whether you are interested in facial injectables or more permanent wrinkle solutions, you are in great hands with our own nationally recognized expert and innovator in the field of plastic surgery.
Facial Injectables
Injectable dermal fillers and neuromodulators are an excellent wrinkle-reducing solution for men and women who are not ready for or interested in plastic surgery. While their results are not permanent, they appear almost instantly and can make a dramatic difference in a person's appearance. Facial injectables can address dynamic wrinkles that have formed as a result of making repeated facial expressions like smiling, squinting and frowning. They can also be used to subtly lift the brows, enhance the shape of lips or restore lost facial volume. As an added bonus, facial injectables require no downtime.
Laser and Light Therapy Treatments
BBL™, BroadBand Light therapy, is a non-ablative form of pulsed light therapy that produces firmer, younger-looking skin. It is scientifically proven to slow down the aging process when patients receive treatments on a regular basis. BBL™ uses thermal energy to gently heat the topmost layers of skin and stimulate skin cells to generate new collagen. The treatment is not painful but depending on how aggressive you opt for your treatment to be, it can necessitate some short downtime.
Another type of laser that is ideal for fine lines and wrinkles is Halo™. This is a hybrid fractional laser that combines both ablative and non-ablative wavelengths to address fine lines on the skin's surface and deeper wrinkles that form beneath the skin's surface. Halo™ is ideal for addressing visible signs of aging including age spots, uneven skin tone, creases and deeper wrinkles. The Halo™ laser is highly customizable and can be adjusted to suit your downtime limits.
Surgical Procedure Treatments
For patients interested in pursuing more permanent options for wrinkle reductions in the eye area, a blepharoplasty or brow lift can produce subtly beautiful results. A blepharoplasty is an outpatient procedure that involves making an incision along the natural crease of the upper or lower eyelid. Through the incision, Dr. Schaffer tightens muscles and removes fat deposits or excess skin before closing the incision. The result is a more awake, youthful appearance.
A brow lift is the best procedure for patients whose resting facial position looks angry, sad, frustrated or tired. To address a permanent furrow or sagging brow, a brow lift is one of the most efficient and effective ways to create a refreshed appearance. During this procedure, Dr. Schaffer elevates sagging skin and repositions the underlying muscles and tissue to eliminate deep furrows, lift the brows and restore a smoother, more youthful appearance to the upper section of the face.
Patients who are experiencing neck cords, double chin, jowls, jawline aging, sagging cheeks and wrinkling of the mid-face and neck may benefit most from a facelift. Every facelift surgery conducted at Schaffer Plastic Surgery is unique and Dr. Schaffer will help you decide which type of facelift is right for you. Facelifts are among the most common procedures done at Schaffer Plastic Surgery, and for good reason—they successfully produce desired results.
To learn more about how you can reduce fine lines and wrinkles, schedule an appointment today at Schaffer Plastic Surgery by calling 205.278.7969.