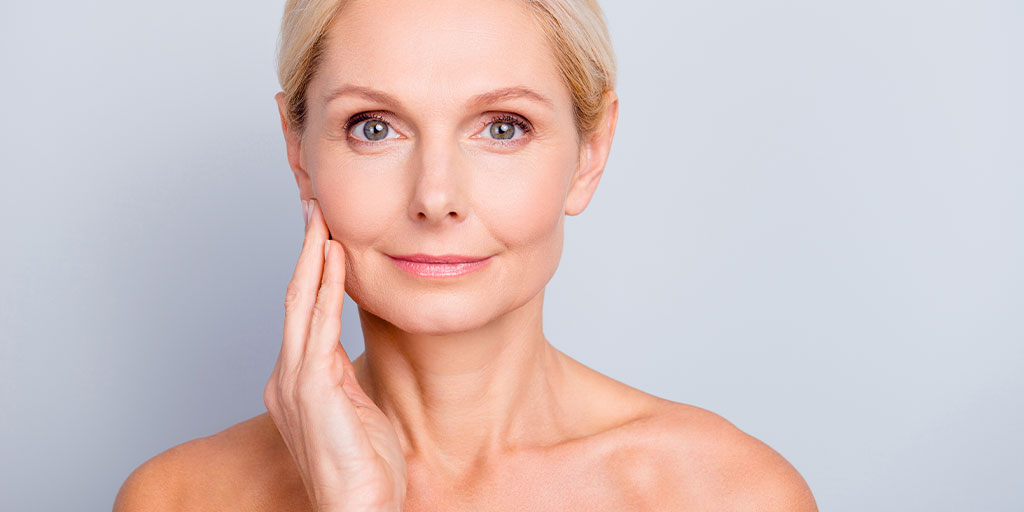 A facelift is an investment in putting your best, most confident face forward, and a common question from curious patients is, "how long will my facelift last?" While there is no hard-and-fast rule for how long the results of your facelift will last, we know that some types of facelift procedures provide longer lasting results. Additionally, minimally invasive maintenance procedures can help preserve results, and there are common guidelines that can help prolong the life of your facelift.
It is important to remember that all patients and all bodies are different and no two facelifts are the same. Your facelift procedure at Schaffer Plastic Surgery will be designed to your unique anatomy and goals. Ahead of your procedure, Dr. Schaffer will discuss expectations, health and lifestyle to provide an accurate representation of a result you can expect from your facelift.
Different Types of Facelift Procedures
While each facelift is designed to fit individual needs based on facial anatomy, the procedure can be categorized into two main types: a full facelift or mid-facelift, sometimes known as a mini-facelift. As a general rule, the more invasive the procedure, the more dramatic and longer-lasting the results will be. Combining other facial procedures, (brow lift, eyelid surgery, rhinoplasty or fat grafting) with your facelift can also lead to longer-lasting and more dramatic end results.
Full Facelift
A "full" facelift is a procedure that addresses the neck, jowls, jawline and cheeks. This procedure includes a neck lift which debulks neck fullness and tightens muscles, connective tissue and skin in the face and neck. Incisions are discreetly made around the hairline, ears and under the chin. As it addresses so many areas in the neck and face, a full facelift can be expected to produce a more dramatic result than other less-invasive facial procedures.
Mid (or Mini) Facelift
A mid or mini facelift is most commonly recommended for individuals who have facial aging above jawline. It lifts sagging cheeks and jowls while sharpening the jawline and reducing wrinkling in the middle area of the face. This procedure does not include a neck lift. Recovery time is also shorter than a full facelift.
How to Make a Facelift Last Longer
As the natural aging process continues post-facelift procedure, the results provided by a facelift can gradually decline. However, there are several factors in your control, and some outside of your control, that can help prolong the lifespan of your facelift.
Choose a Board-Certified Plastic Surgeon
The first step toward your best possible facelift results is to choose an experienced, board-certified plastic surgeon who understands the natural contours and anatomy of the face. Experienced surgeons such as Dr. Schaffer are able to produce natural-looking results and provide a maintenance plan to prolong your results.
Follow Post-Procedure Instructions
It is also important to follow all post-procedure instructions from Dr. Schaffer, as these instructions help support your body through its natural healing process. Other day-to-day changes that can help reduce signs of aging and protect your facial surgery investment include:
Sun protection, including sunscreen and clothing that blocks damaging ultraviolet rays.
Adequate hydration.
Avoiding alcohol and tobacco.
Maintaining a healthy diet and lifestyle.
Other Schaffer Plastic Surgery Treatments
You can also talk with Dr. Schaffer about other non-surgical cosmetic treatments such as injectables, laser treatments and chemical peels that can help enhance your skin's tone and texture, thereby prolonging the results of a facelift.
For more information on how long facelift results can last, schedule an appointment today. At your appointment, we can answer any questions you may have about life after a facelift and provide further details on what you can expect from a facelift.
Face Lift Gallery <p><small>Actual patients and results. Please note results may vary.</small></p>