How to Improve Skin Texture at Schaffer Plastic Surgery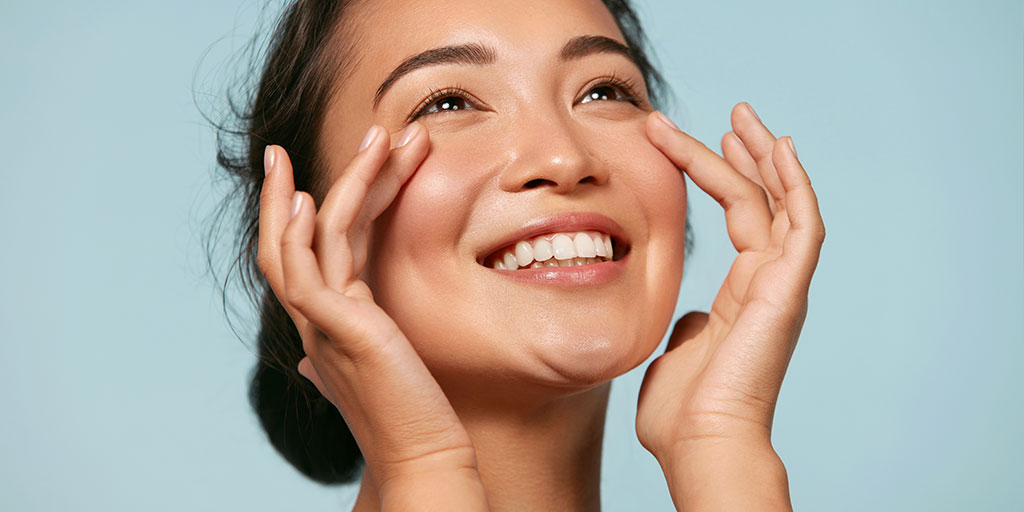 Because we are a plastic surgery practice, many patients may be unaware that Schaffer Plastic Surgery offers several treatments that can improve skin texture without surgery. Although surgical options may be ideal for tightening and lifting the skin, improving skin texture can be accomplished without surgical intervention. By resurfacing the skin's topmost layer and encouraging the growth of new collagen beneath the skin's surface, skin texture can be dramatically improved.
Causes of Uneven Skin Texture
Uneven skin texture can affect men and women of any age. Younger people can experience uneven skin texture as a result of acne scars. Acne scars can leave behind pitted indentations in the skin or raised irregularities in addition to dark spots. As the natural aging process results in a loss of collagen and elastin, the skin can take on texture irregularities in areas of repeated facial expressions. Many causes of uneven skin texture are unavoidable but highly treatable. If you are experiencing texture irregularities in your skin, it is important to seek treatment before they worsen.
Noninvasive Treatments for Uneven Skin Texture
Noninvasive treatments for uneven skin texture work by resurfacing the skin's topmost layer and triggering the growth of new collagen deep beneath the skin's surface. This combination approach to treating uneven skin texture results in instantly smoother skin that improves over time as collagen growth continues. We are pleased to offer a variety of treatment modalities for addressing uneven skin texture.
SkinPen® Microneedling
SkinPen® is an FDA-cleared microneedling device that works to reverse acne scars and reduce common texture irregularities such as fine lines, sagging skin or discoloration. It works by creating controlled micro-injuries to stimulate the body's natural wound-healing process while minimizing cellular damage. This effectively remodels scar tissue while keeping the overall structure of the skin intact.
Depending on your unique goals, your SkinPen® treatment can be customized to include only your face or a combination of your face, neck and chest. Additionally, SkinPen® treatments can be optionally supplemented with Platelet Rich Plasma (PRP) therapy. PRP therapy works by using the rich nutrients of your blood to accelerate your body's healing system.
SkinMedica® Chemical Peels
A professional-grade chemical peel by SkinMedica® can work wonders on texture irregularities. These potent peels are formulated to diminish the appearance of fine lines, wrinkles and roughness. Our MedSpa offers the SkinMedica® Illuminize Peel®, Rejuvenize Peel™ and Vitalize Peel®. Our board-certified medical aesthetician can recommend the right chemical peel for your unique skin type and goals.
Dermaplaning
Dermaplaning exfoliates the skin by painlessly removing the outermost layers of skin cells through the use of a specialized blade. In addition to removing dead skin cells, dermaplaning also removes hair from the face. The immediate result is smooth, supple and glowing skin.
HydraFacial MD®
HydraFacial MD® uses patented technology to cleanse, extract and hydrate. This is a popular treatment for every skin shade, skin type and skin concern to smooth out texture irregularities, remove impurities and infuse the skin with beneficial ingredients.
Maintaining Your Smooth Skin
Achieving smoother skin with fewer texture irregularities can be done through a combination of these treatments or laser skin resurfacing treatments offered by Schaffer Plastic Surgery. Even after your skin becomes clearer and more radiant than ever, it is essential to schedule routine treatments to maintain your results. Since many of these treatments are affordable and require little-to-no downtime, they are excellent choices for skin maintenance.
Start improving the texture and health of your skin today by scheduling an appointment with our board-certified medical aesthetician. Call us at 205.278.7969 to learn more.