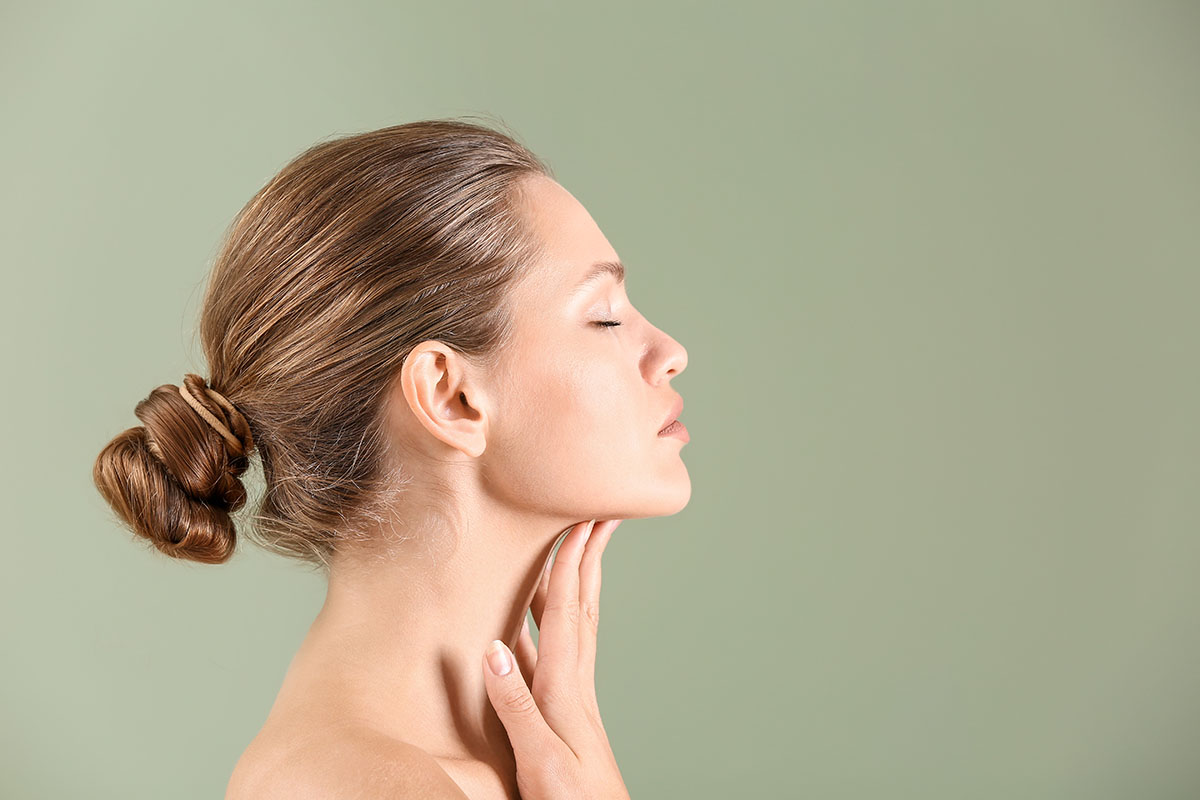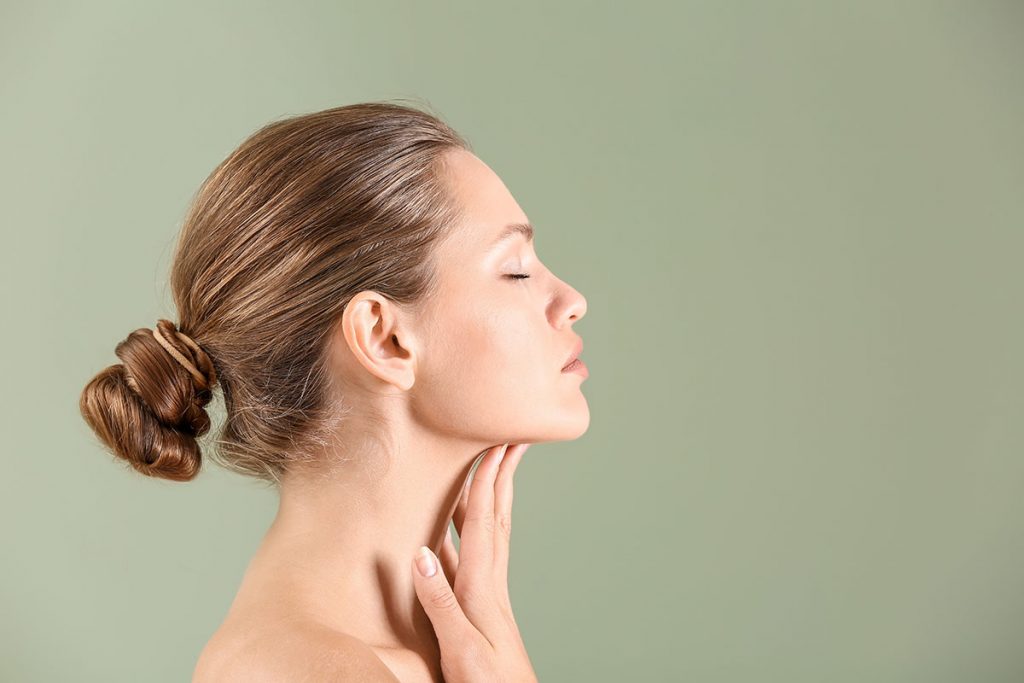 Improved facial contours are achievable now with less scarring thanks to innovative, minimally invasive surgical techniques. Schaffer Plastic Surgery is pleased to offer the mini neck lift procedure to patients who want to tighten and remove sagging tissues in the neck and under the chin but without multiple incisions. Whether you want to address signs of aging or unwanted fullness in the neck, a mini neck lift may be the ideal choice to help you achieve the appearance you desire.
Benefits of a Mini Neck Lift
A mini or midline neck lift produces many of the same benefits of a traditional neck lift but with fewer incisions. Performed as an outpatient surgical procedure, its goal is to reposition the soft tissues in the neck, redefine the jawline and create a smoother contour, resulting in a more youthful and lifted appearance. Benefits of a mini neck lift include:
Getting rid of double chins or turkey wattles
Eliminating jowls or excessive fat in the lower face
Improving contours by dealing with muscle banding in the neck
Tightening the neck muscles
Reducing submental (under the chin) fat
Another significant benefit of a mini neck lift is that treatment and recovery times are shorter than a traditional neck lift.
Differences Between a Mini Neck Lift and a Normal Neck Lift
Aptly called a Single Incision Minimally Invasive (SIMI) neck lift, a mini neck lift involves fewer incisions than a traditional neck lift. It is, therefore, a shorter procedure with a faster recovery time. The mini neck lift involves less dissection, so while results may be similar to those of a normal neck lift, they generally do not last as long. Additionally, a mini neck lift is less expensive than a normal neck lift, and there are no issues in having multiple procedures over the course of several decades to maintain results.
Ideal Candidates for Mini Neck Lifts
Ideal candidates for mini neck lifts are in good overall health and have maintained a stable weight. They have double chins or a turkey wattle (sagging neck skin) that is still moderately elastic. Men or women in their 30s, 40s or 50s with early jowling, mild sagging and some laxity can benefit from mini neck lifts, while those with heavier, sagging necks should opt for full neck lifts. Patients who smoke must stop for at least three weeks before the procedure since smoking interferes with the body's natural healing process.
Non-Invasive Neck Contouring Options
Surgery is not the only option for neck contouring procedures at Schaffer Plastic Surgery. Patients interested in a non-invasive option for sculpting a slimmer, more defined neck and jawline may benefit from CoolSculpting®. This FDA-approved, non-surgical fat removal solution works by freezing fat away and it is approved for use on submental fat. CoolSculpting® treatments usually require little to no downtime after treatments and patients can immediately return to work, exercise and other everyday activities.
Choosing the Right Neck Contouring Procedure for You
Our board-certified plastic surgeon, Dr. Christopher Schaffer, will spend time with you to determine the right procedure for your circumstances. After examining your unique anatomy and learning about your medical history, lifestyle and goals, Dr. Schaffer will make and design a plan to achieve your desired result, keeping safety as the top priority.
A mini neck lift could be the treatment you need to take years off your appearance. Learn more about achieving the svelte neck contour of your dreams by calling 205.278.7969 to schedule your consultation with Dr. Schaffer.