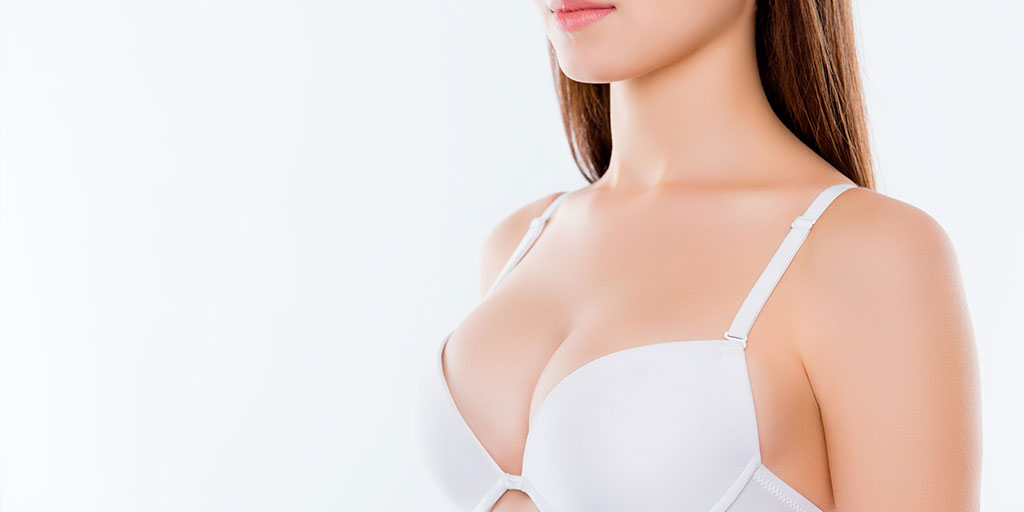 As our bodies go through natural changes as we age, those changes often include accumulation of stubborn fat in unwanted areas alongside loss of fullness or shape to the breasts. Breast fat grafting can be a beneficial choice for individuals seeking two-in-one benefits from a procedure as it uses your body's natural fat to improve fullness and shapeliness of the breasts while decreasing fat in other areas of the body.
Breast fat grafting is best suited for individuals seeking natural results and a relatively subtle increase in size for their newly augmented breasts, as results are more modest than traditional breast augmentation through implants. Individuals who undergo breast fat grafting can also enjoy improved contours in areas with unwanted fat, including along the waist, stomach or thighs.
What Can I Expect from a Fat Transfer Breast Augmentation?
Breast fat grafting is an outpatient procedure, allowing you to return home to rest and recover the same day of the procedure. At Schaffer Plastic Surgery, your transformation will begin with a one-on-one consultation with our board-certified plastic surgeon, Dr. Christopher Schaffer. During this appointment, Dr. Schaffer will ask questions to help him understand your desired results from the procedure. He will also provide details on what you can expect from your unique procedure in terms of downtime. As always at Schaffer Plastic Surgery, your fat transfer breast augmentation will be personalized to best achieve your unique goals.
Your Breast Fat Grafting Experience
On the day of your breast fat grafting procedure, Dr. Schaffer will carefully mark the areas where fat will be removed as well as areas where fat will be injected. A liquid injection is used to numb the treatment areas while also minimizing bleeding and softening tissue for fat removal. Once the treatment area is numbed, Dr. Schaffer uses liposuction to remove the fat from unwanted areas such as the thighs, stomach or buttocks. The extracted fat cells are purified, and the most viable cells are selected for injection into the breast tissue. During the injection process, Dr. Schaffer will utilize multiple injection spots to sculpt the tissue and achieve natural, fuller looking results.
After Your Fat Grafting Procedure
Breast fat grafting is considered a less invasive, lower risk procedure as it utilizes the body's natural fat rather than implants. Pain and bruising are normal following your fat transfer breast augmentation and will fade within a few weeks following your procedure. Your chest will also experience some swelling, which should fade within several weeks, revealing your newly augmented breast size.
As with other procedures, breast augmentation that utilizes fat grafting is an investment in yourself and your body, and it is important to follow Dr. Schaffer's recommendations in order to allow your body to recover and to obtain optimal results. This includes plenty of rest and avoiding strenuous activity in order to allow the body to heal and may also include the use of a post-surgery support bra to improve circulation and keep you more comfortable. It is also important to remember that while this procedure helps reduce fat in unwanted areas, it does not prevent the growth of fatty tissues. Maintaining a healthy lifestyle with proper nutrition and exercise can help you retain optimal results for years to come.
Choosing Breast Fat Grafting
Breast fat grafting is an innovative procedure that can provide two-in-one results, as it works by removing fat from unwanted areas and transferring it to enhance breast shape. It is important to carefully consider the quality of your plastic surgeon and their facility. Only choose an experienced plastic surgeon who is board-certified by the American Board of Plastic Surgery and holds memberships with the American Society of Plastic Surgeons and the American Society of Aesthetic Plastic Surgeons. The American Society of Plastic Surgeons holds members to rigorous standards, including having several years of surgical training following medical school and regularly completing continuing education.
Dr. Schaffer is a nationally recognized expert and innovator in the field of aesthetic plastic surgery, and he brings an eye for personalized results to each consultation and surgery, making him an excellent choice for this type of breast augmentation procedure. Following any procedure at Schaffer Plastic Surgery, Dr. Schaffer will closely monitor the recovery and healing process, and he has even been known to give patients his personal cell phone number. Your safety and satisfaction are his top priorities.
Schedule a complimentary consultation with Dr. Schaffer today to learn more about how you can achieve your desired results and natural, newly augmented breasts through breast fat grafting.