What is Mastopexy and How Can it Enhance My Appearance?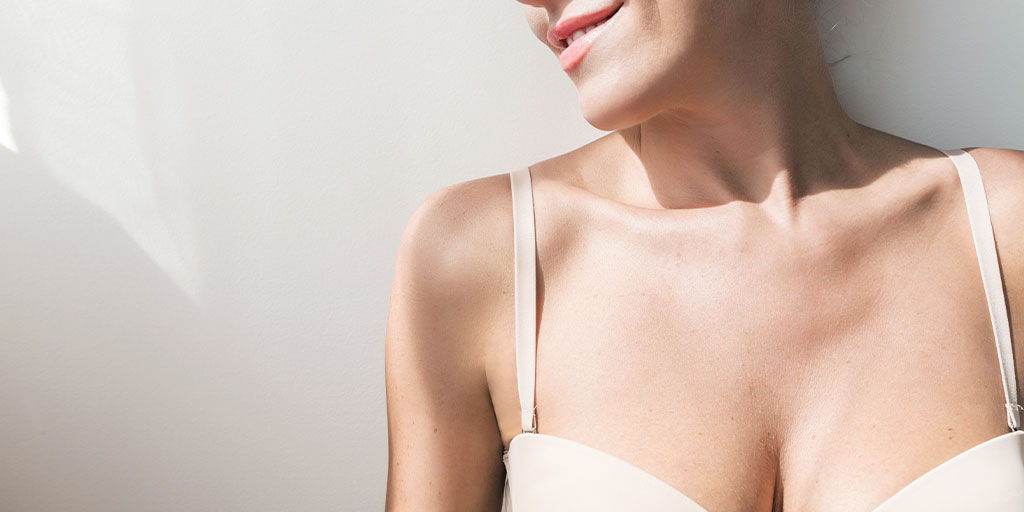 Mastopexy, also known as a breast lift, is a solution for breasts that sag, droop or have downward-facing nipples. Often combined with a breast augmentation, this procedure can be personalized to provide a subtle or more dramatic lift of the nipple areolar complex and tightening of the lower breast tissue, also known as the lower "pole." Breast augmentation with mastopexy achieves the fuller, rounder, perkier breasts women desire for a more youthful appearance. If you are interested in having breasts that are higher, tighter and firmer, a mastopexy is an ideal procedure to help you achieve your aesthetic goals.
Different Types of Breast Lifts
At Schaffer Plastic Surgery, our board-certified plastic surgeon, Dr. Christopher Schaffer, takes a personalized approach to breast lifts. Surgical plans are not universal; rather, a unique type of breast lift technique will be recommended at your consultation to help you achieve your desired look. Types of mastopexy techniques include:
Vertical Breast Lift for Noticeable Reshaping
Women who require more breast reshaping and moderate lifting are excellent candidates for a vertical breast lift. Nicknamed the "lollipop lift," this procedure only requires two incisions in the shape of a lollipop (one outside the perimeter of the areola and the other down from the areola to the natural breast crease).
Peri-Areolar Breast Lift for Subtle Lifting
A peri-areolar breast lift is often ideal for women who would benefit from subtle lifting to reverse mild sagging. This procedure only requires one circular incision around the perimeter of the areola, which is why this type of mastopexy is often called the "donut lift."
What to Expect from Mastopexy Recovery
Mastopexy is performed under general anesthesia in our state-of-the-art, private surgery center. This means you will not experience any pain or awareness during the procedure. You will be able to return home a few hours after surgery where you will need to rest for a few days. Your breasts will be swollen and sore for a few weeks after surgery, although most patients are able to return to work and normal activities within a week. Heavy lifting and strenuous exercise should be avoided for six weeks after a breast lift. Dr. Schaffer recommends wearing a surgical bra or non-wire bra for several weeks along with sleeping on your back propped up by pillows to keep your chest raised.
Ideal Mastopexy Results for a Lifted, More Youthful Appearance
Depending on your unique anatomy and goals, most patients are able to achieve worthwhile results from a breast lift. After mastopexy, you can expect:
Downward facing nipples to be repositioned higher on the breast for a more attractive, youthful appearance
Nipples and areolas to sit above the natural breast crease
A fuller, rounder breast appearance (especially when combined with breast augmentation)
Any breast asymmetry to be corrected.
Breast lifts and augmentations are an artful science. It is essential to choose a board-certified plastic surgeon who is committed to safety and who also has an eye for aesthetics. Dr. Schaffer is known for his skill and creativity, especially surrounding breast enhancement procedures. In fact, he is a prior member of the Mentor LEAD Advisory Board, a prestigious group of plastic surgeons selected for their leadership and experience in shaping the future of breast augmentation. Additionally, he is board-certified by the American Board of Plastic Surgeons and the American Society of Aesthetic Plastic Surgeons.
Schedule a complimentary consultation with Dr. Schaffer today to learn more about how you can achieve a lifted, more youthful appearance with a personalized breast lift.