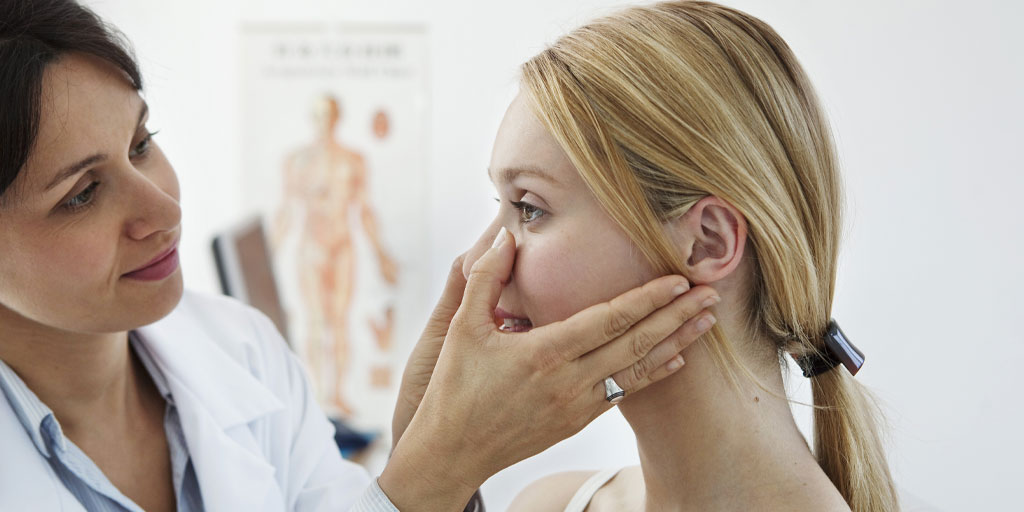 The professionals at Schaffer Plastic Surgery are committed to an exceptional quality of care. Rhinoplasty patients can be confident in their selection of a well-qualified surgeon who can match goals and expectations with variations of the nasal refinement procedure. Rhinoplasty is not just about the operation—it is also about your recovery. Following rhinoplasty at Schaffer Plastic Surgery, our board-certified plastic surgeon, Dr. Christopher Schaffer, will prescribe medications and provide post-care instructions to assist your recovery in the comfort of your home.
What to Expect After Rhinoplasty Surgery
Rhinoplasty is an outpatient procedure performed under general anesthesia, meaning you can expect to return home on the same day as your surgery. To support your nose and face through recovery, you should expect to go home with a splint on the outside of your nose and potentially an internal splint if work on the septum is performed. You may also experience some excess drainage or slight bleeding in the days following surgery. This is, in fact, expected and as such a gauze dressing is routinely placed under the nose to absorb any drainage.
Swelling and some bruising can be expected following rhinoplasty, and it will begin to gradually subside within a few days. Most patients can expect to see an improved shape and proportion with initial splint removal after one week. It is common for results to evolve for several months as residual swelling resolves, and true "final" results can take up to a year.
Best Practices Following Rhinoplasty
Rest and relaxation are two key elements in recovering from rhinoplasty, and it is important to support your body as it heals following your procedure. Keeping these helpful "dos" and "don'ts" in mind can aid in recovery:
DO allow your body time to heal. It is important to give yourself ample time away from work or school to recover. You should be able to return to normal activities within a few weeks, but sleep and relaxation are two important elements in your body's natural healing process.
DON'T perform any strenuous activities. Following your surgery, you must avoid heavy exercise for at least six weeks post-procedure, including lifting heavy objects or overexerting oneself around the house. Before returning to a regular exercise regimen, obtain clearance from Dr. Schaffer.
DO keep your head elevated. Head elevation, will minimize swelling on your face and nose. As you recover, pillows are a helpful support, whether you are sitting up or in a reclined position. At night, you should sleep with your upper body elevated from the waist up at 30 degrees.
DON'T place anything in your nose. Packing placed during the operation should be removed by Dr. Schaffer or upon his instruction. While some crusting or scabbing might feel itchy or uncomfortable, scratching or picking your nose can impede the healing process or disrupt the nasal structure. Gentile saline nasal washing and careful applications of antibiotic ointment are permitted.
DO take pain medications as prescribed. Some swelling and soreness is to be expected following a surgery. To help keep you comfortable, Dr. Schaffer will prescribe pain medication. It is important to follow the printed guidelines on these medications and stay on your dosage schedule.
DON'T wear makeup or glasses. Your face needs an opportunity to heal while unimpeded at this time, so recovery includes avoiding makeup. Glasses can also put unwanted extra pressure on the bridge of your nose which could adversely affect recovery.
DO follow all post-care instructions. Dr. Schaffer will provide important information regarding bandaging, changing gauze and other care for your nose and any splints or coverings you are sent home wearing. Following these post-care instructions will help keep your body healthy and on the road to recovery following your surgery.
DON'T blow your nose or sneeze. It is important to avoid blowing your nose or exerting any excessive force on your nose during recovery. If you cannot avoid sneezing, try to direct the sneeze orally rather than through the nose.
DO avoid excessive sun exposure. It is important to avoid excessive sun exposure during your recovery, and if you do go out in the sun, protect your face with plenty of sunscreen or protective clothing, including a hat. Your skin will be particularly sensitive during this time.
DON'T smoke or drink alcohol. Smoking and drinking alcohol are both habits that slow your body's natural healing process and can make you more likely to develop an infection.
DO be patient and relax. It bears repeating—relaxation is an important part of recovery.
Schedule an appointment today at Schaffer Plastic Surgery to learn more about rhinoplasty and how to achieve the best results possible. Here, our patients are treated like family, and we stay with you every step of the way—before and after surgery—to ensure you enjoy desirable outcomes.
Rhinoplasty Gallery <p><small>Actual patients and results. Please note results may vary.</small></p>