Everything You Want to Know About Breast Enhancement Scars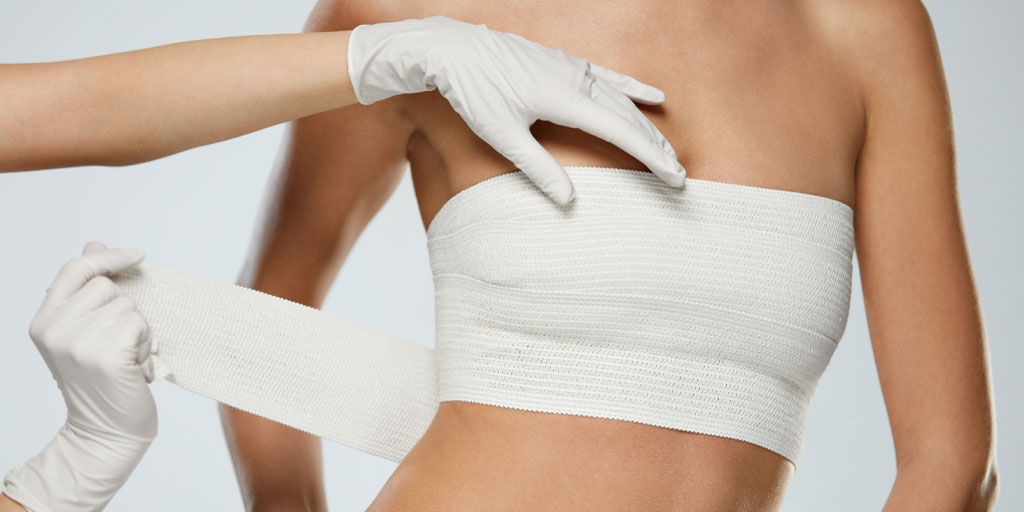 When weighing the tradeoffs of any surgical procedure, scarring is typically considered a negative. However, under the care of the right surgeon, scars can be minimized in ways that can make them barely noticeable. As a leader and recognized expert in breast enhancement surgery, our board-certified plastic surgeon, Dr. Christopher Schaffer, takes a keen interest in scar reduction. Keeping your scar concerns uppermost in mind, Dr. Schaffer always takes a personalized approach to every breast enhancement surgery and plans procedures that optimize scar placement.
Location of Breast Enhancement Scars
The placement of the incisions that Dr. Schaffer must make to place the implants inside the breast pocket determines the location of breast implant scars. The most common incision technique, the inframammary incision, is located underneath the natural breast curve, where it is usually out of sight. Incisions for other types of breast lifts or augmentations may be made around the areola (periareolar incision) or in the armpit (transaxillary incision), depending on patient preference and anatomy. In a transumbilical breast augmentation, the insertion of the implants is through an incision in the belly button that leaves no visible scars on the breasts or under the arms.
Appearance of Breast Enhancement Scars
Knowing how your scars will look is a critical part of the decision-making process behind breast enhancement surgery. Keep in mind that your breast enhancement surgery scarring should not be noticeable at all in everyday life. However, it is important to consider that breast enhancement scars might not fully heal for 18 months. Most breast augmentation scars will appear red or pink and slightly raised until they begin healing and become less noticeable over time. The rate at which your scars heal can depend on factors like age, genetics, skin tone and sun exposure.
Minimizing Surgical Scarring from Breast Enhancement
Even though Dr. Schaffer will do his absolute best to keep your incisions as small as possible and in easily concealable locations, patients need to remain committed to supporting their healing processes. To help support the body's natural ability to heal, patients must avoid smoking for several weeks before and after procedures. Avoiding the sun and wearing sunscreen will help prevent the skin from becoming irritated. Eating nutritious foods and staying well hydrated during recovery is vital, along with following Dr. Schaffer's physical activity guidelines.
Treatment Options for Breast Enhancement Surgery Scars
Taking care of surgical scars is an essential element of recovery from breast enhancement surgery. After removing the stitches and with clearance from Dr. Schaffer to begin scar treatments, taking vitamin E supplements or applying topical silicone based scar creams to healed incisions can support proper healing. Silicone sheeting and topical cortisone cream are other options for problematic scars that don't respond in a typical fashion. For stubborn scars that are resistant to fading after 18 months, laser skin resurfacing may be a good option for you if you are bothered by the scar's appearance.
Choosing the Right Breast Enhancement Procedure
From breast augmentations and lifts to mommy makeovers, Dr. Schaffer is skilled and experienced in helping women achieve the body confidence they desire. Even though scars are inevitable after a surgical procedure, Dr. Schaffer understands how concerning they can be and works extremely hard to keep them to a minimum. If you are considering breast enhancement surgery but are worried about any scarring, schedule a consultation to discuss your concerns with Dr. Schaffer. Together, you can choose the right type of breast enhancement procedure for you and discuss incision options. Call 205.278.7969 to schedule your appointment.
Breast Augmentation Gallery <p><small>Actual patients and results. Please note results may vary.</small></p>