What Areas of the Body Does CoolSculpting® Treat?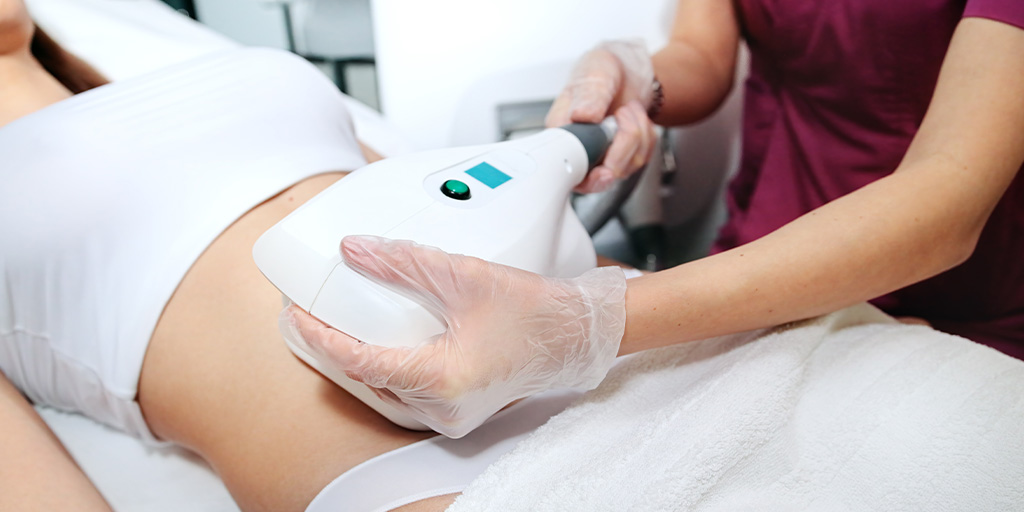 Patients of ours who have experienced the benefits of their first CoolSculpting® treatment often return and ask, "What other areas of the body can CoolSculpting® treat?" Even though it is most commonly used for treating stubborn belly fat, CoolSculpting® technology is perfect for fine-tuning other areas of the body, too. When you are looking for definition that is difficult to achieve through exercise and healthy eating alone, CoolSculpting® is a smart choice.
How CoolSculpting® Works
CoolSculpting® works to treat different areas of the body by using a scientific process to freeze fat away called cryolipolysis. This process permanently kills fat cells through the use of an applicator that adheres to an area of your body where excess fat exists. Once the fat cells reach the point of freezing, the cells break down and are naturally eliminated by the body through the lymphatic system. Different sized applicators can be used to treat various areas of the body most effectively.
Areas of the Body Treatable by CoolSculpting®
It is important to note that any area treatable by CoolSculpting® must have enough unwanted fat to allow for the applicator to safely adhere. If you can pinch the area with your fingers, CoolSculpting® can likely be used effectively on that area. Areas that are FDA-cleared to treat with CoolSculpting® include:
Flanks, also known as love-handles or muffin top
Abdomen
Thighs, including inner thighs and outer thighs
Excess fat underneath the chin, also known as submental fullness or double chin
Bra fat
Back fat
Fat underneath the buttocks, coined "banana roll"
Upper arms
Submandibular area below the jawline
What to Expect During CoolSculpting®
CoolSculpting® treatments are not painful—in fact, due to the freezing sensation, treated areas quickly become numb. Treatments begin with an applicator being attached to the area(s) where excess fat can be reduced. When the process begins, some patients feel mild discomfort as the freezing process initiates. This sensation quickly fades and most patients are able to enjoy catching up on emails, watching TV or reading during their CoolSculpting® treatment. Each treatment typically takes around thirty minutes and most patients are able to resume normal activities immediately.
What to Expect After CoolSculpting®
It is common to experience some temporary redness, swelling, tingling, bruising or skin sensitivity in treated areas after CoolSculpting®. Since these side effects are typically minimal, most patients are able to experience little to no downtime after treatments and can return to work, exercise and other normal activities immediately. Results will begin appearing in as soon as one to three months post-treatment with final results appearing in six months.
How CoolSculpting® at Schaffer Plastic Surgery is Different
CoolSculpting® should be done under the care of a provider that is a board-certified plastic surgeon like Dr. Christopher Schaffer. This is not only for your safety, but also to ensure ideal results. As a plastic surgeon, Dr. Schaffer has a deep understanding of the complexities of the anatomical areas treatable with CoolSculpting®. Combined with his eye for aesthetics, this ensures the most natural-looking results possible and reduces the likelihood of any adverse outcomes. Additionally, Dr. Schaffer offers other body contouring procedures that could complement your CoolSculpting® treatments perfectly.
Define Your Physique at Schaffer Plastic Surgery
CoolSculpting® or any other fat loss procedure conducted by Dr. Schaffer will be performed in his private, state-of-the-art surgery center that offers luxurious amenities and convenient parking. You can expect to receive a high level of care and attention as his patient, as Dr. Schaffer is dedicated to safety before, during and after any fat reducing procedure.
Call 205.278.7969 to schedule a complimentary consultation with Dr. Schaffer to learn more about the different areas you can treat with CoolSculpting®.